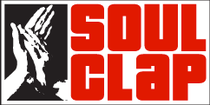 On Saturday 9th June, Boston party starters Soul Clap are in West London for eight hours for A Night With…. This date will be part of their extensive 'Efunk' album tour, which has taken them from Miami, Rome, Paris, New York and Berlin where they have been unleashing the Soul Clap signature sound. 'Efunk' (Everybody´s Freaky Under Nature's Kingdom) is the duo's debut album released on Wolf+Lamb and shows them teaming up with a few close friends.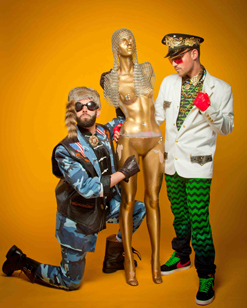 Guest vocals come from Baby Prince, AKA Gadi Mizrahi of Wolf + Lamb, plus other guest appearances from Jules Born of Voices of Black, Mel Blatt, formerly of the ´90s UK pop group All Saints and No Regular Play. Outside of the studio and back on the dance-floor the boys have a very special summer mapped out picking up the baton as new residents of Ibiza's DC10. The last couple of years have borne witness to the rise and rise of the Soul Clap phenomenon. They have established themselves with party goers around the world pushing out a mixture of influences that texture their original productions as well as their famous colourful edits.
Influenced from the likes of Larry Levan and David Mancuso, infamous for playing outside of specific labels and genres, Soul Clap sets are something of a variety show roller-coaster, which change BPMs, genres and emotions throughout, something which is a signature from the Wolf+Lamb experience. A Night With… Soul Clap will take place at the Loft Studios on Scrubs Lane in West London – home to the sold-out A Night With... M.A.N.D.Y. earlier in the year - and is set within a Victorian Factory comprised of infinity coves, exposed brickwork, high-vaulted ceilings, vast windows and oak beams.