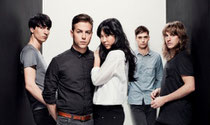 The Naked And Famous – Young Blood (Tiesto & Hardwell Remix) (Musical Freedom)
Huge uplifting tune for the weekend this one, due out on Tiesto's Musical Freedom label on April 24th. This is the duo's first remix together since 'Zero 76' and what a tune it is! They've taken indie band's The Naked And Famous' track 'Young Blood' and turned it into a massive, melodic, slab of dance music that they've both been road-testing since before this year's Miami.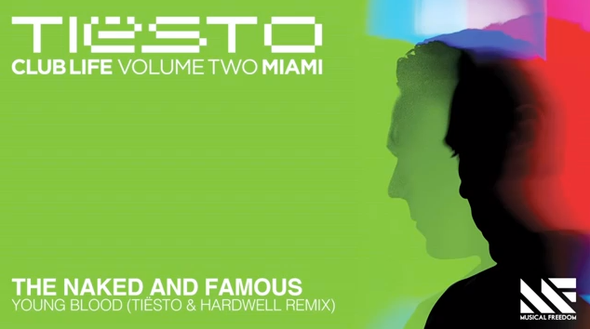 This works so well, the rock vocals of TNAF are beautiful and their appeal will certainly gain a new fan base as dance music fans scramble to get this. It should easily see a crossover in the dance and indie community due to all artists' popularity. The remix will be released on Tiesto's new mix compilation 'Club Life - Vol. 2 Miami', which is out today in mainland Europe, April 23rd in the UK and rest of the world, and April 24th in the US and Canada. Have a listen below, if this doesn't get you pumped up for the weekend, then shame on you!