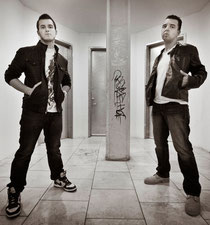 The Disco Fries (Danny Danger and Nick Ditri) continue making giant strides in 2012, starting with their inclusion in the Universal Studios film, American Reunion, which recently opened worldwide. The DJ/production duo has two tracks in the film, which is the fourth in the American Pie series. The songs, 'Party On' (Disco Fries & Honorebel) and 'Heartbeat' (Disco Fries ft. Jeremy Carr & Hyper Crush), are perfect fits for the comedy, which follows the original American Pie cast as they reconvene for their 13 year reunion and recapture the spirit of their youthful party days.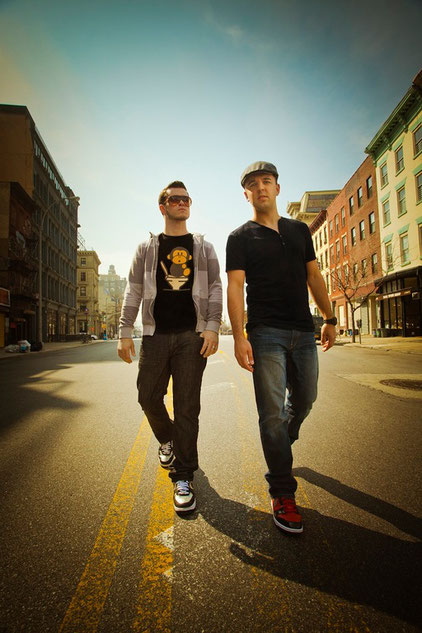 "As songwriters and producers, it's amazing to have our music attached to such a massive film franchise," says Nick. "Also being involved with one of our favorite directorial teams, Jon Hurwitz and Hayden Schlossberg, is incredible."
"I've been a fan of the American Pie series since the beginning," shares Danny. "It's pretty crazy to think that we're now a part of that history."
Involvement in the film couldn't come at a more exciting time for the duo as they were recently acquired by the Palms Hotel in Las Vegas for a monthly residency, during which they play the many various hotspots within the illustrious hotel and casino. The over-the-top, intensely energetic party vibe of Las Vegas synergizes perfectly with the Disco Fries sensibilities behind the decks.
"The sole purpose of people traveling to Vegas is to have a good time," explains Danny. "When you bring that many people from all over the world, it's bound to be a next level party."
Nick agrees: "Vegas is most definitely the party capital of the States, and our performances are all about everyone going as insane as possible. It's a privilege to be a part of the experience people have at the Palms."
The pair recently developed their own piece of software called Könversate. Utilizing Max/MSP, they wrote a special patch that turns the Novation Launchpad into a customizable display board. The plugin is free and will soon be available to all registered users of Max 4 Live. For more details on the features of their plug-in, check out the tutorial video below.