Hardwell has just released an HD broadcast of his performance at this year's Ultra Music Festival, and a free download of his live set. The video shows a crowd of thousands enjoying his performance and at the end you get a one on one interview with Hardwell where he talks about his excitement, energy and passion for DJing.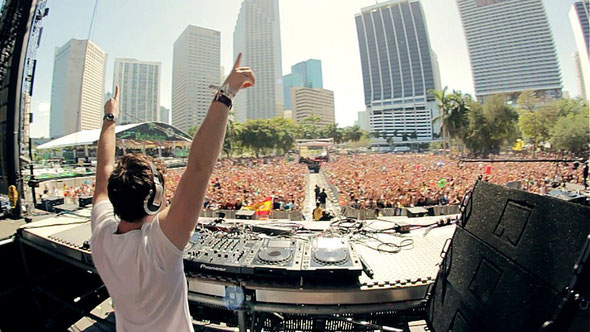 The set captures the 23-year-old Dutch superstar performing custom versions of 'Spaceman', 'Cobra' and 'Zero 76' as well as new releases from his record label, Revealed. He also drops his PeaceTreaty Vs Empire of the Sun Vs Kanye West & Jay-Z bootleg with MAKJ as well as his mashup of Sidney Samson's 'Get Low' with Swanky Tunes' 'Sending My Love'. In the words of Hardwell: "This was definitely one of the best gigs I ever did in my life. I expected much, but this... this was next level! This was definitely the best crowd ever!"
His set was concluded with a twist on the new-age mockery 'Internet Friends' by Knife Party in which the vocals and graphics stated: 'If you don't Like Hardwell on Facebook you are going to die.' You can check his Facebook page at www.facebook.com/DJHardwell. Hardwell was recently awarded the "Best Breakthrough DJ" Award at this year's International Dance Music Awards in Miami.
Download his set HERE.
http://www11.zippyshare.com/v/9597347/file.html