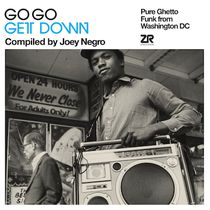 'GoGo Get Down' is the latest compilation from Dave Lee aka Joey Negro to be released on the Z Records label. A mammoth and rare retrospective of Washington DC's spectrum of Ghetto Funk, this collection showcases the visionary side of the GoGo scene while bringing its key artists the modern exposure they deserve. Joey Negro gives us an insight into the vintage rhythms and chiming cowbells as well as the dedicated soul screams that pierce through the retro soul rhythm that gives GoGo its distinctive sound.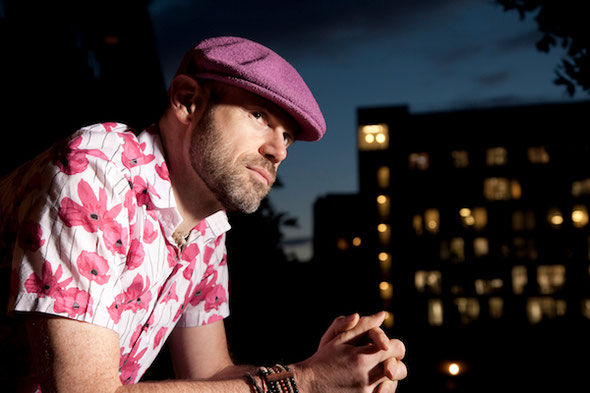 "As someone who has more or less made a career out of being a music lover, it's a great buzz to put together and release albums of these semi-forgotten genres like GoGo or our recent Brit Funk compilation. Many of the tracks included on this album are ultra obscure local-only releases, which I've picked up over my years of digging. Seeing a project like this through from the initial concept to the final product is quite a task at Z HQ and at points you can't help but wish you'd never started the damn thing. However, all of the graft is forgotten once the finished release arrives and you're listening to those bumpy DC grooves in all their re‐mastered glory." Dave Lee aka Joey Negro
Developed first by jazz guitarist and singer Chuck Brown (whose group the Soul Searchers were at the top of D.C.'s scene), GoGo is characterized by its laidback but dynamic funk rhythms accented with loose conga beats, freaky keyboard leads, and strong, emotional brass arrangements. It's also been a staple of the mid‐Atlantic scene for the past 35 years. From remarkably full‐on grooves this unique collection aims to celebrate the potent yet smooth GoGo sound, with its well represented roots flirting through a framework of lightly layered keys and horns. 'GoGo Get Down' is a high quality and deep snapshot of this highly regional Washington D.C. brand of funk featuring tracks from the likes of the Godfather of GoGo, Chuck Brown, Trouble Funk, Rare Essence, Experience Unlimited, and many more forgotten classics. Out 7th May.