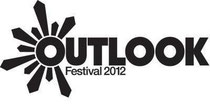 After creating a buzz in the Bass Music community, for 2012 Croatia's Outlook Festival welcomes back some familiar faces along with newcomers, established headliners and classic pioneers. Kicking off the proceedings is a name that has been around since the very beginning of Outlook and who has played a massive part in the music it pushes. Skream is undoubtedly one of the biggest names in modern dance music and an artist that has been a regular feature on the Outlook lineup. Anyone that has attended previous years will be aware of the hype surrounding Skream and his high-energy performances. His incredible versatility ranges through many genres and finds a comfortable home across main stages, boat parties and more intimate surroundings.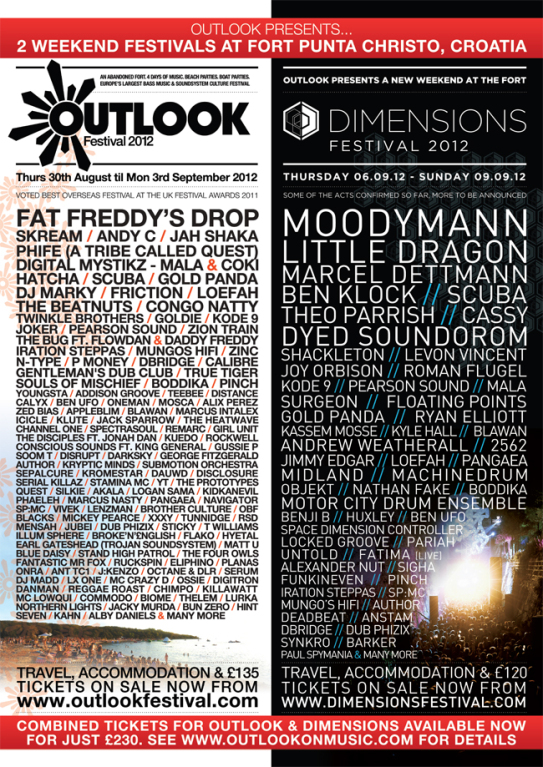 D&B plays a massive role in the Outlook lineup and this year they have one of Brazil's finest musical exports, DJ Marky. Fusing the music of his Latin American upbringing with sounds from London is what gave this DJ a unique sound within the scene. In 2002 his single 'LK' entered the UK charts making DJ Marky one of the most popular DJs at the time. Also confirmed is Andy C. Descriptions like high-energy and excitement don't even come close to the devastation Andy C is known for causing and when not travelling the globe tearing dancefloors apart he takes time to pass on his knowledge at Oxford University.
Zinc began his musical journey back in the early-90s in London when fusions of hardcore and ragga became known as jungle. In this new genre Zinc built himself a solid reputation that has continued through to the present day. Not only prolific in the realms of D&B but also in the modern sounds of London's underground scene. Now turning his focus to styles such as garage, breakbeat and bass, Zinc founded his own unique flex known as Crack House. 
Founded in 1994 Metalheadz is soon to release its 100th record and has brought through some of the best producers around. Label boss Goldie will see support from the likes of dBridge, Lenzman, Jubei, Calyx, Teebee and MC Lowqui. Gracing the Rinse FM stage will be some of its finest DJs that include N-Type, Oneman, Zinc, Marcus Nasty, Roska and P Money. Another highly subscribed takeover is always the Shogun Audio Stage brought to you by label boss DJ Friction. Joining him are a force of DJs that include Spectrasoul, Icicle, Alix Perez, Rockwell and SP:MC as your host. For all the latest bookings, ticket info and travel details, just click here: