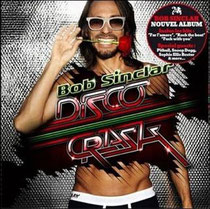 Bob Sinclar is the playful, larger than life Parisian pop star and international acclaimed DJ famed for his love of glamour and his self-confessed playboy lifestyle. His inimitable big, brassy pop-dance productions are played on almost every dance floor and nightspot around the world, from Ibiza to Miami and everywhere in between. Now Bob returns with a diverse new album jam-packed with collaborations that reflect Bob's unique inspirations and influences in a way that is entirely his own. The 12-track album entitled 'Disco Crash' is a conceptual project, a collection of musical genres and artist that Bob adores. The albums roots are based in classic disco but it brings together retro flavours with a contemporary club sounds inspired by '90s dance, hip hop and ragga.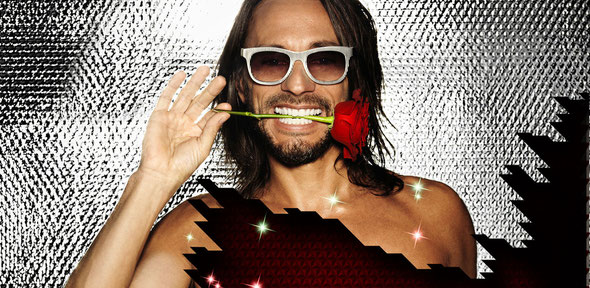 Bob Sinclar is no stranger to pop music, it was 'Love Genertion' (back in 2005) that was his first foray into the British charts, later becoming the official anthems for the 2006 FIFA World Cup held in Germany. The follow-up hit was 'World, Hold On' and went top five in most European countries. 'Rock This Party (Everybody Dance Now)' then went on to hit the top 5 in the UK. Now he makes his long-awaited return with an album full of pop productions aided by a varied selection of high profile guests. His current track 'Rock The Boat', is a slice of energetic dance music featuring the distinctive flows of Pitbull and Fatman Scoop, and a track that will fit as well on the dance floor as it will on the radio. Here lies Sinclar's talent as a producer.
"I approached 'Disco Crash' as an album of singles, with a 200% return to clubbing. The album is about the disco sound, but all mashed up with hip-hop," he says. "I still want to surprise people. Always."
Featuring collaborations with Snoop Dogg, Sophie Ellis Bextor, Sean Paul, Mr Shammi & Colonel Reyel, Ben Onono, Hot Rod, KC Flight and Raffaella Carra, 'Disco Crash' has a lot of heavyweight support. "Over the past two years, American artists have been greatly influenced by European dance DJs and wanted to feature their sound," says Bob. "Here so many opportunities presented themselves and there were some I simply could not refuse!" 'Disco Crash' is out in the UK on 26th March.