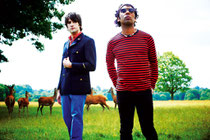 Hailing from Paris, The Penelopes is dynamic duo Axel Basquiat and Vincent T. Now living in London's trendy east end, the pair are in the city that live and breathes 'Gloomy Indie', a genre the pair fell in love with when living in the industrial suburbs of north Paris. Influenced by British bands such as The Cocteau Twins and New Order you would expect their own music to follow in the same footsteps, but happily, the band contradict their influences by creating this multi-layered, sparkly indie-pop.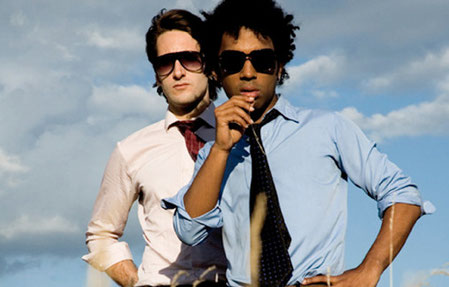 Despite being hailed as 2007's Best Discovery at the French Qwartz Electronic Music Awards the band felt that they didn't really belong in the electronic music scene. "We felt more like a rock band using electronic tools," says Axel. So they up and decided to relocate to London, where all their new tracks were born with the help of desk-man du jour Dan Grech-Marguerat (The Vaccines, Scissor Sisters). Along The Penelopes' journey, fashion designer Agnés B caught wind of the duo's triumphs and has since become their mentor, designer and friend, taking them across the world to play at fashion shows and introducing them to all the right people.
'Sally In The Galaxy ' is the first official single, following intro track 'Now Now No'w back in early December of last year, the C90s remix of which has been seeing some heavy dancefloor duty. Sally In The Galaxy is a hooky, electro, dance heavy song and the beats hammer through until it gets to the futuristic bridge. Despite their relocation to London The Penelopes still carry their French charm and appeal through into their music.