The Japanese Popstars announced that they will be providing the 'official soundtrack' to Caterham F1 Team's 2012 season. Caterham F1 will be providing the band with visuals for their videos and use of their cars for promotional purposes and the band and F1 team will also be working together on official After-Race Events at key races during the season.  This is new concept for a Formula 1 Team and a first in the music industry. 

The Japanese Popstars said: "It's great to be involved with Caterham F1. They are a young team on the grid which makes it so exciting for us to be involved with something so fresh. There are relative similarities that resonate with us and the race team. The sheer crowd pleasing power they are achieving at each race is what we try and do with every track we produce and festival we play. To be able to write music for something totally unique as this is equally a pleasure and an honour. Go on you Greens!!" 
Tom Webb, Caterham F1 Team Head of Communications, said: "We are delighted that we have been able to unveil the partnership between The Japanese Popstars and our team. We think it's probably a first for F1, showcasing a band on our car and in the content we use to take our fans into the heart of our team, and it is down to a good idea being made possible by the commitment and energy of a lot of very good people."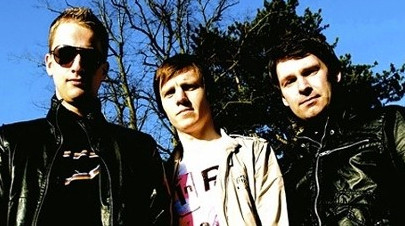 The Caterham F1 team have launched their new season by producing a film of their car on track. 
The film shows Heikki Kovalainen at the wheel of the Caterham CT01 on the Jerez circuit.  It features The Japanese Popstars track, 'Shells Of Silver', and a sneak peak of their brand  new track,  'RS27'.  The new track was created using the sound of Renault's RS27 engine (courtesy of Renault Sport and the Caterham F1 Team), which powers the team's CT01 car.  Keep an eye out for the bands logo in the car's cockpit (at 1:54)! The 'RS27' EP will be the 1st in series of F1 inspired releases for The Japanese Popstars in 2012.