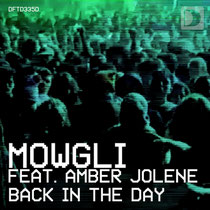 With a colourful career that's taken him from Bologna to London, with pit stops in some great locations around the world, we catch up with DJ and producer Mowgli, to find out more about his latest release on Defected Records. Featuring the vocals of Amber Jolene, 'Back In The Day' is a deep slice of vocal house where Mowgli was determined to show house's real vibe, and not the commercial R&B/pop hijacked 4/4 that's dominating charts just now…
How's the year treating you so far?
It started very well. I just toured Australia and was there for a month so I had a bit of time off as well. I wrote a couple of tracks I'm really happy with and started to promo my next single 'Back In The Day' which has had some great feedback, so to be honest it couldn't have started any better.
You started out your career playing illegal raves in Bologna… what was the experience like? Did you ever get in trouble with the police?
Well at that time it couldn't really be considered a 'career' as there was nothing serious about it. The experience was very intense in both good and bad ways. I think I had the best parties of my life during those days. Nothing could be compared to that; no party in a club could get close to the craziness of those raves. At the same time, because of the lifestyle that the full time raver has, I wasn't as focused as I should have been in regards to producing music, and probably wasted some time. But I don't regret it, I had looooads of fun! Regarding police, I had some troubles but nothing too serious… and I wouldn't mention it anyway!
Why did you move to London?
For a few reasons; one was to get away from what I mention above, one was to move to a big cosmopolitan city with a big music industry. I needed it at that time of my life.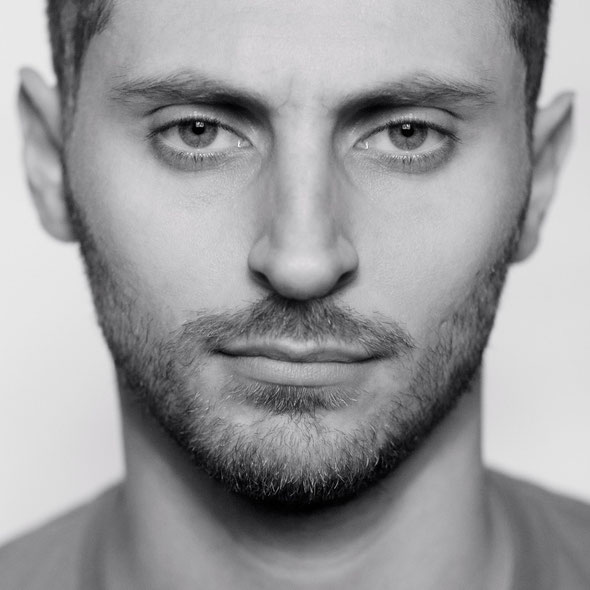 You've said that things really started to kick off for you after your Chemical Brothers bootleg… have you ever met the Chems? Do you owe them a beer?
No I never met them. I owe them a beer not just for that bootleg, I think any dance music producer owe them a beer for what they have given to us. So probably, in my case, I owe them a couple of rounds.
Why did you decide to finish the Deadfish imprint you started in 2008?
Well, I think that when I started the label we were doing quite an original/weird sound that eventually became fashionable and not cool anymore. As I have always wanted to be a step ahead and never be considered the guy that make the kind of music that everyone can't stand anymore, I thought it was a good idea to stop the label before that happened. So hopefully the small fan base we had will always remember the label as a short project that they loved. I will eventually do another one in the future, just not right now.
Tell us about 'Back In The Day', when did you start making it and how long did take to complete?
I did it during summer 2011, can't remember exactly which month. It didn't take me long to make the beat and it sounded pretty big immediately, but I thought that the beat itself was just like any other tune, maybe big for some DJs for a couple of months and then old already. So I decided to record a vocal on top and make it more of a song. If a club song is well written appeals both to DJs and regular listeners, and that's what I wanted to achieve. I wanted something that stays around for more than three months, possibly forever for some people.
How did you hook up with Amber for the vocal?
I liked her voice on that tune she did with Timo Garcia 'Lady Luck', so my management got in touch with her, sent her the beat. She liked it, so we met up and recorded the vocals in one afternoon. She's very talented so it wasn't hard to get the right takes. We actually recorded lots more, so I have another two tracks with her that I am going to finish soon.
How has your sound developed in the years that you've been producing?
It changed a lot, it's much more mature and musical now. Sound-wise it also got much better... you never stop learning sound engineering tricks.
You're currently working on your first album… what can you tell us about it?
I don't know what to say; it's hard to describe music in words, it's so much easier to listen. What I can say is every track tries to walk that narrow line of being both good for underground DJs and regular listeners. I can say every song is pretty deep, sexy and musical. I can definitely say that you could listen to the album in your car, or in your iPod and I really hope, no matter how it sells, that music lovers will say that is a great piece of music.
Anything else you'd like to tell us about…?
Yes! I want to say something to any kids that have just started clubbing or listening to house music. House music ain't that euro pop shit you listen to everyday on the radio! There is still good house music out there but you gotta dig deeper to find it, and also learn the history of it. This a culture not just a music genre, when you understand it, when you learn its roots, you'll love it forever!
Back in the Day is out now on Defected Records.
Beatport
http://www.beatport.com/release/back-in-the-day/869918
Traxsource
http://www.traxsource.com/index.php?act=show&fc=tpage&cr=titles&cv=140883