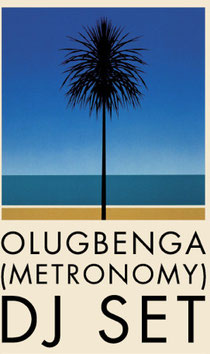 Olugbenga continues his new year quest for global domination, with a studio gift that offers an insight in to what's to come in 2012. In between touring with Metronomy, the coming months will see Olugbenga locked away in the studio to focus on new solo material. His first unofficial remixes have received support already on 6 Music from Lauren Laverne plus DJ related features with Huw Stevens and Annie Mac on Radio 1 alongside press articles in Clash Magazine and The Independent.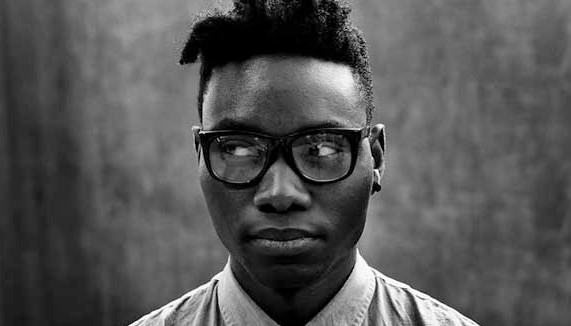 Keen to develop his own ideas, inspirations and sounds; Olugbenga is beginning to draw attention to his solo work through his recent musical exploits as a producer, remixer and DJ. Set up in Ableton Live, Olugbenga has the platform to showcase his solo productions, edits, remixes and cuts live on stage, making each performance diverse and unique to that audience, drawing across a number of influences including contemporary African roots fusion, left-field hip hop, electronica, gospel and rock - all mixed up into a modern bass driven sound. His weapon of choice and digital companion - the Macbook Pro.
2012 has already seen Olugbenga tour Japan, Australia, Italy and the UK, gaining much acclaim for his original and innovative DJ sets. Clash Magazine even stating that 'Olugbenga is more than a bit special, he is one to watch'. With forthcoming dates including Kendal Calling (UK), Soundwave Festival (Croatia) and a debut to tour of Russia, Olugbenga is about to step things up another level with the first release of his own productions.
In the mean time though, he presents a remix for Berlin based singer/songwriter Jim Kroft, an artist who is making some blissful waves in the scene, with an approach of a philosopher as much as an artist. Jim's album release in October 2011 entitled 'The Hermit & The Hedonist', has received much acclaim. Available for free download, Olugbenga's edit of 'Ulysses' sees his signature broken beat and bass heavy sound compliment with the sunny, smooth and on point vocals from Jim Kroft. Couple that with some pulsating synths and catchy leads, and you have an accessible track that can produce a smile at any given time of the day or night. 


Free download and stream below…