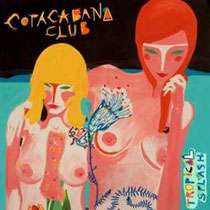 Copacabana Club is made up of two guys and two girls from Curitiba, Brazil, featuring beautiful lead singer Caca V. The acoustic section is made up of Claudia Bukowski on drums plus Andre Franca and Carlos Junior on guitar duty.  The songs are cheeky, sexy and direct, all laid over a backdrop of quick kicking beats and immense guitar riffs, making this a band that you could want to see live.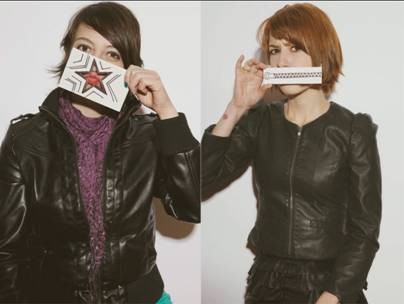 Already well known with a huge following in Brazil, the band originally broke into the limelight with their sultry Latin infused track 'Just Do It' which was picked up and catapulted into the media by Levi's, who quickly made a promo video with them. Before that they were already picking up reviews in Folha de S. Paulo, Brazil's biggest newspaper as well as amassing a strong international online presence with their MTV blog, and winning 'Best New Artist' at the 2009 Video Music Brazil awards. They are now releasing their debut album 'Tropical Splash' following their celebrated EP 'King Of The Night' originally released in 2008.  Now the album brings together their big singles with new work to showcase their varied Brazilian indie pop sound for 2012. 
From the fast paced opener of 'Mrs Melody', instantly hooking you in, to the soothing verse and melody in 'Comeback', this album has many varied moods and moments. Check out the big synth lines of 'Pas Toujours' or the flirtatious 'Sex Sex Sex'. The album has an exotic feel to it, with enough Brazilian flavour and lyrical attitude to make it stand out from the crowd. Copacabana Club are a band that will should make a big impression this side of the Atlantic and with their upcoming UK tour dates you will be able to experience  a little snapshot of the pop culture flavour of Brazil for yourself. 'Tropical Splash' is released 19th March and the single 'Backyard' is out on the 12th.