Zurich's Hive Club celebrates its sixth birthday with a compilation of exclusive tracks via its Hive Audio imprint this spring.
 Taking in tracks from the likes of Luna City Express, Matthias Meyer, Sis, David Keno, and Animal Trainer (who run both the club and label). ʻ6 Years Hive' is a package of sleek, modern house music that reflects both the label and the club's reputation.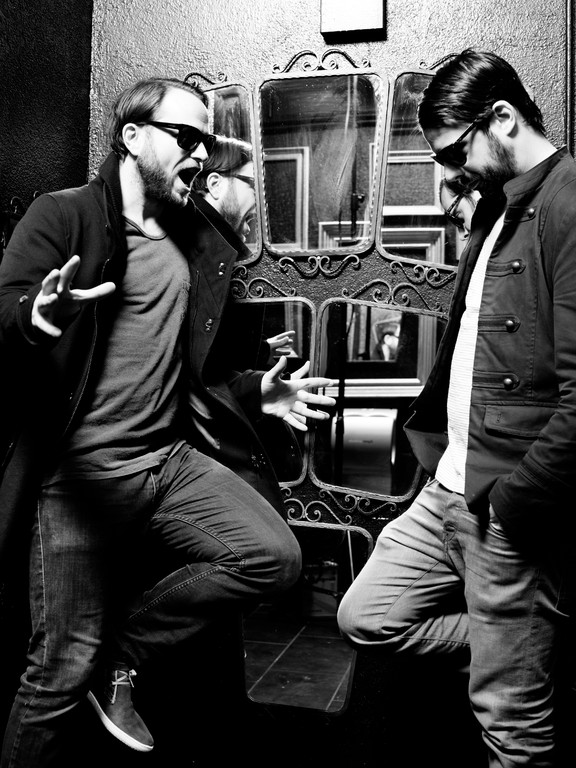 Curated by Animal Trainer (Adrian Wöllhaf and Samuel Gmür), the vinyl/digital unmixed compilation kicks off with Jan Blomqvist's emotive, vocal cut ʻI Don't Think About You' – a warm and inviting opener that instantly sets the scene before David Keno's ʻI Know Now' firms up the groove.
 Adriatique, one of two new local acts signed up for the comp via their patronage of the club, delivers a Moog-infused low-slung cut in ʻFreakin' while Animal Trainer provide contrast with the wispy melodica of ʻLazy Fat Bird'.
The second slab takes in some heavy hitters in the form of SIS, Matthias Meyer and Luna City Express. SIS, known for material for Villalobos' Sei Es Drum, turns in a hugely atmospheric peak timer with ʻIIkbahar' while Meyer employs loose, disco drums and resonant toms for a decidedly old-school, funk laced slant. Luna City Express ʻTake That' rolls out punchy bass, brass stabs and vocal samples for a rousing piece of Phil Weeks-esque house that shows off their skills in spades. The final slab of ʻ6 Years Hive' kicks off with Rampa & Re.You fr. Kissey ʻSay My Name' – a bubbling, shuffled house excursion with delicate chords, breathy vox and punchy bottom end. Benja & Retro Ardour, the second of the new talent on show, turn in a synth-heavy electro-disco leaning cut while Stil Vor Talent artist Niko Schwind winds things up with an end of night beast in ʻSearchin''. Out 12th of next month.