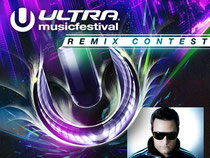 The official 2012 Ultra Music Festival Remix Competition features the massive new tune 'Party Voice' [slated for release on Steve Aoki's imprint Dim Mak], a track possibly destined to be yet another #1-seller from one of the most promising artists in the world today, Beltek. From his massive hit 'Back In The Race' to recent #1 hit 'Out Of Play', to his remix of Faithless' 'Tweak Your Nipple' and 'Kenta', released on Tiesto's label Black Hole Recordings, Beltek has been on fire since Pete Tong unleashed his freshman release 'Copacabana', itself the winner of a producer competition a few years ago. 

How to enter:
Entries are accepted in the genres of electronica, house, progressive, electro house and dubstep. Ultra Music Festival delivers massive prize packs for the competition including audio production classes, production gear, premium Soundcloud membership, a feature on UMF Radio on Sirius/XM and inclusion in the 'New Noise 3 EP' release on Steve Aoki's imprint Dim Mak. Complete details can be found here:
http://foem.info/index.php?option=com_content&task=view&id=442&Itemid=97
Now in its 14th year, and completely sold-out for the second consecutive year, Ultra Music Festival continues to be one of the biggest brands in dance music. This March 23rd, 24th and 25th more than 150,000 people will descend on downtown Miami for the event, featuring more than 400 of the hottest names in dance music spread out over three days and 24 stages… and now Ultra extends the opportunity for producers worldwide to share the spotlight.