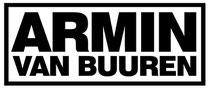 We're only a few weeks into 2012, but Armin van Buuren is already busy working out his new plans and ambitions. Next to the grand A State of Trance 550 world tour kicking off in March, Armin has made it one of his personal goals to get more women to work in the dance industry. The Dutch DJ believes that the future of dance will involve a much bigger female influence. The biggest edition of the A State of Trance tour, taking place on March 31st in the Brabanthallen of Den Bosch, will include a female-only stage. Not just the DJs and singers, but also the entire tech crew are female.  

Armin explains why he feels that the dance scene of today could really use a more female touch: "Women have a great taste in music and some can DJ pretty good. I'm still surprised that most of today's dance music scene is ruled by men only and I'm not the only one sharing that opinion. It's been a long time frustration that out of the 100 most popular DJs, only a few are female. And we all know there's no atmosphere without women in the crowd! If you scare away the women, you can be pretty sure you'll scare away the men as well. So I've decided to dedicate a whole stage to female DJs and artists only. Even the VJ, MC and stage-manager have to be female. You will see this will bring a special atmosphere.  It would be a great thing if at least 15% of the DJ MAG top 100 in 2013 are female!"
On March 31st, the premier of the first all female stage will take place at the Brabanthallen, Den Bosch during the A State of Trance 550 world tour 2012.
FEMALE STATE:
DJS

Claudia Cazacu

Kristina Sky

Lisa Lashes

Miss Nine

Nifra

Sophie Sugar

Vicky Devine
SINGERS

Ana Criado

Aruna

Betsie Larkin

Emma Hewitt

Jaren

Jwaydan
Check www.astateoftrance.com for more info on Armin and all female artists. Tickets:
www.astateoftrance.com/550/denbosch/tickets