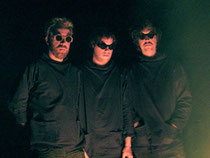 New Build announced the release of their debut album 'Yesterday Was Lived And Lost' out April 3 on the band's own imprint, Lanark Recordings. The album will be released on CD, vinyl and digital formats. The eight piece live band will be touring in March in the UK, Europe and the USA to support the album. New Build, featuring members of Hot Chip, formed in London in 2011 and comprises three core members: Al Doyle, Felix Martin and Tom Hopkins.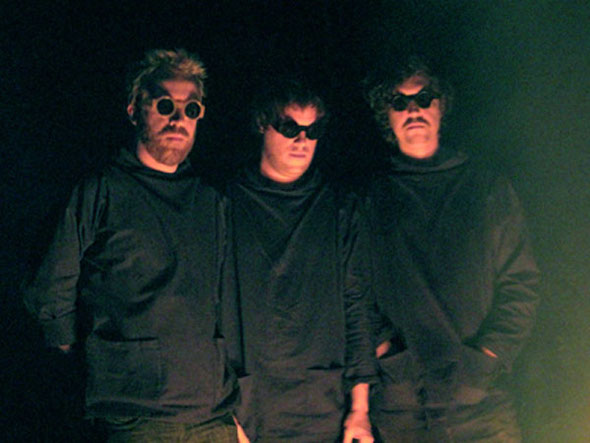 Al Doyle is the lyricist and "voice" of the band. He plays with Hot Chip and the now-retired LCD Soundsystem. He is a multi-instrumentalist who plays guitar, bass, percussion, strings, and steel pans. Felix Martin, a fellow member of Hot Chip, is a musician, producer and DJ. Tom Hopkins is a studio engineer and electronic composer who has worked with a number of musicians at Lanark Studios.
'Yesterday Was Lived And Lost' is the meeting point for some pretty strange and varied ideas. These are by and large pop songs, both bold and intimate, which draw inspiration from the eccentricities of British artists such as the Human League, Peter Gabriel, Robert Wyatt, Chris & Cosey, Cabaret Voltaire and Eno, but the production often utilises the building blocks of house and techno music and there are some echoes of James Murphy's LCD productions, particularly in Doyle's super-tight disco guitar riffs.
The refuge of companionship, society and love are all lyrical concerns in these songs, with Doyle's vocals frequently multilayered and mixed with those of fellow Northerner Janine Rostron (PLANNINGTOROCK), the Bolton born vocalist and producer who has been a close friend and collaborator with New Build for several years. In opposition to these upbeat and harmonious elements are lyrics preoccupied with loneliness, addiction and failed relationships.
Ultimately, 'Yesterday Was Lived And Lost' does promise a kind of redemption and in 'Finding Reasons' the message seems clear - happiness is to be found in abandoning oneself to music, to rhythm and naked creativity. Here at last is freedom from the disconnectedness of modern life and the sheer weight of memory, desire and regret - a musical utopia which gradually emerges into a crescendo of soaring guitars and percussion, before receding back into calm like the tide on some faraway beach. Have a listen below:
http://soundcloud.com/newbuild/sets/new-build-yesterday-was-1