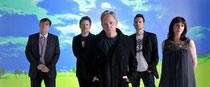 EXIT announced New Order as one of the first headliners for the Main Stage. Formed after the demise of Joy Division, New Order is one of the most critically acclaimed bands of our time and have influenced the music scene for years. Combining rock and pop with electronic and dance music, and the energy of underground clubs, New Order has consistently pushed the boundaries creating a unique sound to lift and inspire. With a string of hits under their belt including 'Blue Monday', the best selling 12" vinyl single of all time, New Order's music never fails to get the party started and their performance on Friday 13thJuly is sure to a night to remember, being their first time to play at the fortress.


"I can't express how thrilled I am that New Order will be playing at this year's festival," says Bojan Boskovic, General Manager of EXIT. "Who can forget timeless classics like 'Love Will Tear Us Apart', 'Bizarre Love Triangle' and of course all time great 'Blue Monday'. I can't wait for New Order to perform at EXIT 2012 and I know fans will be excited too."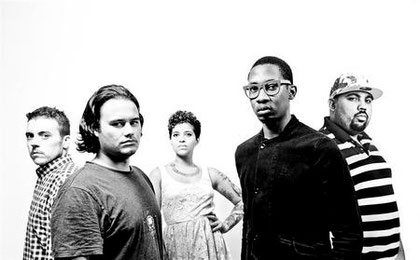 Over on the Fusion Stage, through the cobbled streets and ramparts Portuguese world music sensation Buraka Som Sistema make a welcome return to EXIT. Effortless blending techno beats with the African kuduro genre, Buraka Som Sistema are renowned for their energetic and explosive troupe of dancers and MCs. The band have also won an MTV European Music Awards and released their second album 'Komba' in 2011.


Gearing up to take to the decks in the legendary Dance Arena for 2012 are Luciano, Reboot Live, Kenny Larkin, Robert Dietz, Maayan Nidam for a special Cadenza Records showcase on Friday 13th July.  The Dance Arena, renowned for its incredible energy is set within a moat of the fortress walls. From techno to electro to dirty house to house with a disco twist, the Dance Arena covers all tastes and will keep you dancing all night long. Pushing cutting edge new talent and tipping its hat to the old school, the music in the arena never disappoints and the experience of dancing with 20,000 people as the sun rises over the fortress walls is truly mind blowing!  2012 is set to be another year of unadulterated electronic music of the highest calibre and these names are a taster of what's to come.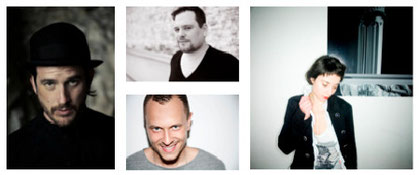 Swiss-Chilean DJ and producer Luciano who worked his way up the ranks alongside many of the initiators of the Latin Merican electronic music scene. Now living in Switzerland his mixed Chilean and Swiss identity shows in his music with a mystical blend of deep techno and electro and a colourful splash of rhythms alongside his trademark groovy and minimal beats. Reboot is another returning artist to look forward to, with another awe inspiring live performance from the German musician whose DJ sets incorporate the whole spectrum from deep minimal sounds to driving electronic-tech vibes and old school house. Kenny Larkin is one of the world leaders of Detroit techno in the electronic music industry and has mesmerized crowds across the globe for nearly twenty years with his music and he will do the same the summer in the EXIT Dance Arena.
Hailing as one of Beatportal's artists to watch in 2009, Robert Dietz has honed his musical prowess on the Frankfurt club scene to create his own hypnotic, sexy, nuanced take on electronic music. Maayan, whose global upbringing has resulted in the creation of a diverse sound that includes an ass friendly sense of the groove and a bubbling sense of funk with a wooly low end and crystalline highs. 
Takingplace from Thursday 12th – Sunday 15th July, in the Petrovaradin Fortress overlooking the river Danube. Tickets, info and video below:
http://www.us3productions.com/exit-festival/