Matt Tolfrey's Leftroom continues its run of form with ʻFreeze Track' from Sam Russo, a four track EP featuring a rare remix from Jay Haze's Fuckpony project. While Leftroom ended 2011 with the Beatport No.1 Maceo Plex remix of Laura Jones, rounding off an impressive run of releases that caught the ear of just about every DJ ʻname' there is, Sam Russo has been no slouch either. Cementing his reputation as an accomplished and open-minded DJ, Russo warmed up at London's Fabric more than any other non-resident in 2011 as well as playing his brand of house across Europe.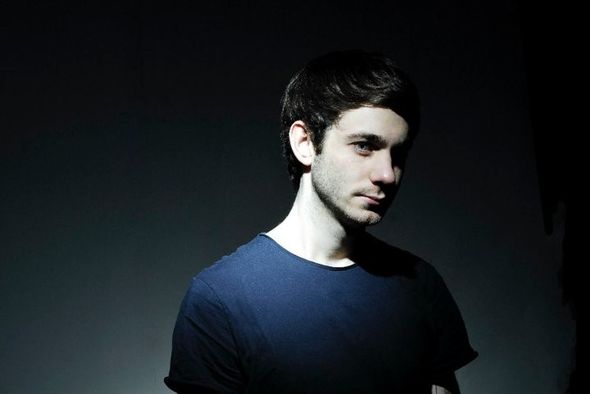 As a producer, he continues to build on previous output for FullBarr, Fear of Flying and Leftroom with ease and his forthcoming imprint and collaborations with Craig Richards will undoubtedly create a stir. Half broken beat and half house, ʻFreeze Track' sees Russo play with the blending of sounds in the same way as his DJing allows. Using a staccato bass and rock solid drums with just a handful of other sounds to create a moody but infectious groove, the London-based producer turns in a track that displays his deft ability to deliver contrasting rhythms and vibes with ease.
The eerie, skipping groove of ʻCold Hands' follows with an uncluttered, warm yet disparate combination of leads that provide plenty of textures and tones to draw the listener in. ʻBus Four' closes the EP in original and Fuckpony Remix for form. Russo's original, a titular insight into his love of production technology, is perhaps the most straightforward house cut from him on the ʻFreeze Track'EP but is no less engaging. Drawing on his love of deep house and garage, it's a smooth ride into robust grooves, dubbed vocals and shimmering chords.
Jay Haze, friend of Leftroom, philanthropist and DJ/producer, dons his Fuckpony cap and twists ʻBus Four' into a dense, fluid house track complete with a brilliantly executed tempo hike in the intro that will no doubt be used to full effect by the more creative DJs out there.

Leftroom has, sensibly, got big plans for Sam Russo in 2012 but for now the ʻFreeze Track' release is a fitting aperitif. Check the Soundcloud link below:
http://soundcloud.com/leftroom/sets/sam-russo-freeze-track-ep