With an insatiable appetite for serving up huge melodic anthems and an undeniable talent for delivering world class DJ sets that combine impeccable music selection with exceptional mixing skills, John Dahlbäck is one of the most revered names in dance music. His 'Toolroom Knights' is testament to this young Swede's talent, weaving his way through various styles with a number of his own exclusive productions, 38 carefully selected tracks alongside two superb mixes.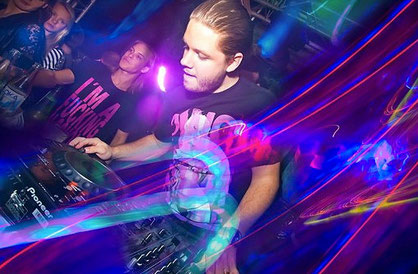 The album features three new exclusives by the man himself, the first being 'Feel It', a stomping tech groover with an unforgettable driving top-line. The other two; 'Heroes' and 'Escape' showcase Dahlbäck at his harmonious best, blending powerful melodies with slickly produced beats for two sure-fire anthems. Key highlights of the mix include Mark Knight & Wolfgang Gartner's epic, chart-topping collaboration 'Conscindo' and Oliver $'s 'Granulated Soul' which was undoubtedly one of 2011's biggest hits.
Michael Woods' remix of 'How R U Feeling Right Now' continues the rolling beats and big room melodies, with further productions from Dahlbäck 'Life' and 'Phoenix' providing peak time action. Notable entries from Tiger & Woods, Zombie Disco Squad, D.Ramirez and Nicole Moudaber are a nod towards Dahlbäck's ability to build a mix with percussive grooves, whilst the mash-up of Chocolate Puma with Alex Kenji demonstrates his esteemed DJing skills.
Packed with 38 of the biggest tracks alongside two quality full length DJ mixes, 'Toolroom Knights Mixed by John Dahlbäck' could undoubtedly be one of this year's essential albums.