After bringing Rayko to their ever-growing Retrospective fold for 'RETRO003', then following up with the infamous 'Street Machine', the still unmasked Ruben & Ra now welcome Montenegro's revered house cat, Fil Lavin. Already generating comparisons to house patriarchs such as Chez Damier, Kerri Chandler and Ron Trent to the current day likes of Nicolas and Graham 'The Revenge' Clark, Fil pursues a distinctly Stateside sound reminiscent of the output of Nu Groove, Strictly Rhythm & Nervous from the golden age of US house.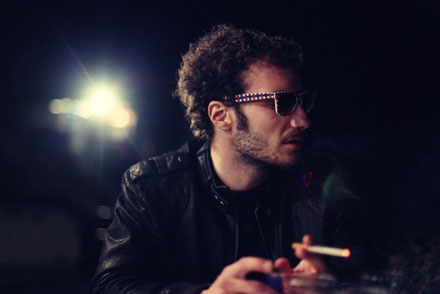 Having already hit Retrospective's SoundCloud page, 'Soul Brother' is already in high demand with requests coming in on a daily basis for a release date. Displaying their deeper side for the first time, Ruben & Ra supply a bass-led reinterpretation of the title track, while over on the flip, an eight-minute cut of contemporary acid house entitled 'Chord Cracker' jacks the tempo, before calm is restored with the low-slung boogie of 'Shiver & Breeze'.
Fil Lavin is a hot contender for the one to watch in 2012. Since his guest mix on the Migrations radio show in November 2011 he has been hyped and followed by the likes of Moody Manc, Roberto Rodriguez, House of Disco, Alphabet City, Rayko, plus has been featured on the The Veal Pen, iHouseU & Purp & Soul blogs.
Other releases by Fil include the forthcoming deep house anthem 'Come With Me' taken from his Rum Tones E.P. soon out on the Audio Parallax label, which is already being charted heavily. In addition 'Right Time' will be out soon on Nightbird Music featuring remixes by Sebastian Davidson, Shades of Gray and Rasmus Jull. Fil is also an artist central to the Retrospective All Starrs project, which will feature a variety of names from the slowed down house and nu disco scene. Keep your eyes peeled for a series of double 12" albums and download packs with tracks by current and future Retrospective artists. Have a listen here:
http://soundcloud.com/rubenandra/sets/retro005-fil-lavin/