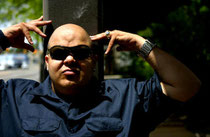 With over 20 years of DJing and more than 20k records in his vinyl collection, one of the world's most talented house heroes, DJ Sneak, steps into the Fabric arena lending his genius tune selection, deck wizardry and pure love of house music to the brand new 'Fabric 62' compilation. Sneak's mix is ripe with a plethora of carefully selected contemporary house nuggets with echoes of Chicago and the jackin' house sound he loves, drizzled with elements of techno and dusted with overtones of big band swing fun too, it's all here and mixed to perfection! Sneak performed and recorded the mix live without the use of any computers - indeed a testament to how tight this monstrous house jock really is!
---
STOP PRESS! DJ SNEAK - ROOM 1 TEAR UP & ALBUM LAUNCH PARTY @ FABRIC, SATURDAY 18TH FEB!
---
'Fabric 62''s tracklisting boasts some of the very best in Nu Cool house artists, kicking off with a fierce techy outing, fresh from Berlin, from Strip Steve & Das Glow with 'Calcium', followed by a lighter looptastic chugger from Markus Homm & Philipp Gonzales with 'Got To Make It'. Other gems for fans of tech come from Muto with 'Wait A Minute', Mike Jules with the very quirky 'Crack Ass', Basti Grub's 'Walking In My Blues' powered with fiery Latin tinged beats featuring Agent!, the deep tones of Arturo Garces' 'Light It Up', and Darius Syrossian's almighty remix of 'Creampie' by Hector Couto. Several reworks come from Belgian producer Ramon Tapia (Sneak's current favourite), remixing Sneak's own 'My Love' and Sir James' 'Special' showcasing his Hot Jackin' sound. The album also includes an exclusive new single from the Tripmastaz titled 'No Turning Back' forthcoming on Sneak's Magnetic Recordings.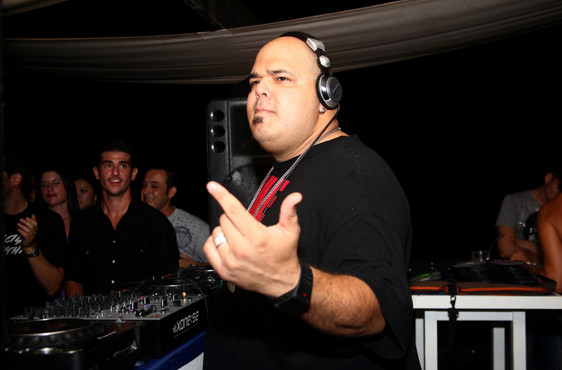 Echoes of 'way back when' come courtesy of Swiss producer Mendo with 'Old School', busting with soaring sirens and stuttering vocal samples. More power beats and rolling bass provide the electric undercurrent for catchy soulful vocal hook on Alex Tepper's 'In, Out, Life' and an infectious funky bass groove makes a grand entrance before dropping into a haunting breakdown on Christian Burkhardt & Einzelkind's 'Cooper'. 'Fabric 62' is weaved together by a hefty selection of jazzy & jackin' grooves. The talent here includes the very young Romanian Luca M, who at only 20 years old is tearing up floors with his 'Funk My Sax' armed with an incessant sax hook; French producer Joss Moog adds an Electro Swing vibe to Yeshua Murillo's 'I'm Gonna Make You Mine'; DJ W!ld Feat. Hector Moralez's sublime spoken word and jazz key stabs dominate 'Take A Trip'; Tato's remix of Willie Graff & Tuccillo's 'To The Music' which gives way to Cause & Affect's 'Beware Of The Swingers', a skippy, energetic monster laced with big band magic and a violin loop which finishes the mix on an ecstatic note! DJ Sneak says:
"I've listened to it so many times and I get really excited… that's DJ Sneak right there! I am very proud, excited and confident this mix will entertain for many years to come... as long as I'm alive, house music is not dead!
"I love the music myself, I'm not in it for the wrong reasons. When you go to the nightclub the essence of DJ Sneak is what I want you to hear and feel... I will continue being me and as long as I'm doing what I love, I'm happy."
'Fabric 62 : DJ Sneak' will be released worldwide on CD and Digital on the following dates: 
20th Feb - CD (except USA) & digital (international)
27th March CD (USA)
DJ SNEAK TOUR DATES
Thu Jan 26: Armani Prive, Milan, Italy
Sat Jan 28: Sankeys, Manchester, UK  
Fri Feb 3: Headway, Dundee, UK
Fri Feb 17: Watergate, Berlin, Germany
Sat Feb 18: Fabric, London, UK (ALBUM LAUNCH PARTY!)
Fri Feb 24: Dolans Warehouse, Limerick, Ireland
Sat Feb 25: Grelle Forelle, Vienna, Austria