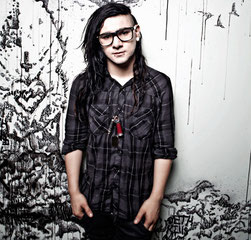 It's been announced that due to Grammy commitments, a number of dates on Skrillex's forthcoming 'Grey Daze' UK tour have been rescheduled. The announcement comes following news last week that the breakthrough artist swept the board with five Grammy nominations. The dates affected are Edinburgh, Glasgow, Leeds, Newcastle and Manchester.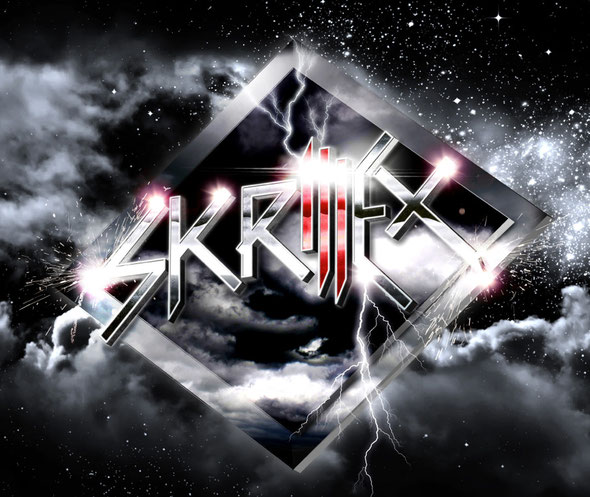 In addition, to accommodate demand for tickets the Edinburgh, Liverpool and Manchester shows have moved to bigger venues, the Edinburgh show has moved to the Corn Exchange, the Manchester show has moved to Manchester Apollo and the Liverpool leg of the tour has moved to Liverpool University (Mountford Hall). All tickets remain valid. Anyone who can't make the rescheduled dates are asked to contact their ticket agent for a full refund. 
The 54th Grammy Awards is due to take place in LA on 12th February 2012.
Tickets on sale now www.gigsandtours.com / Tel: 0844 811 0051 (24hr)
REVISED DATES
The Skrillex Cell - 'Grey Daze' Tour
Liverpool University - Mountford Hall ** VENUE CHANGE – EXTRA TICKETS RELEASED **
Tuesday 14th February 2012
The Skrillex Cell
Special Guest TBA
Doors: 7pm – 11pm / Age:  14+ / Price: £16.50+BF
Box Office: 0844 477 2000
Oxford – O2 Academy
Wednesday 15th February 2012
The Skrillex Cell
Special Guest TBA
Doors:  6pm – 10pm / Age: 14+  / Price: £16.50+BF / *** SOLD OUT ***
Box Office: 0844 477 2000
Bristol – O2 Academy
Thursday 16th February 2012
The Skrillex Cell
Special Guest TBA
Doors:  7pm – 11pm / Age: 14+  / Price: £17.50+BF / *** SOLD OUT ***
Box Office: 0844 477 2000
London – O2 Academy Brixton
Friday 17th February 2012
The Skrillex Cell
Special Guests TBA
Doors:  7pm – 11pm / Age: 14+  / Price: £18.50+BF / *** SOLD OUT ***
Box Office: 0844 477 2000
London – O2 Academy Brixton
Saturday 18th February 2012
The Skrillex Cell
Special Guests TBA
Doors:  7pm - 11pm / Age: 14+  / Price: £18.50+BF
Box Office: 0844 477 2000
Birmingham – O2 Academy  
Sunday 19th February 2012
The Skrillex Cell
Special Guest TBA
Doors: 7pm – 11pm / Age: 14+ / Price:  £16+BF / *** SOLD OUT ***
Box Office: 0844 477 2000
Norwich – UEA
Monday 20th February 2012
The Skrillex Cell
Special Guest TBA
Doors: 7.30pm – 11pm / Age: 14 + / Price: £15+BF / *** SOLD OUT ***
Box Office: 01603 508 050
Manchester – Apollo ** DATE & VENUE CHANGE – EXTRA TICKETS RELEASED **
Tuesday 21st February 2012
The Skrillex Cell
Special Guest TBA
Doors:   7.30pm - 11pm / Age: 14+ / Price: £17.50+BF
Box Office: 0161 832 1111
Newcastle – O2 Academy *** DATE RESCHEDULED ***
Wednesday 22nd February 2012
The Skrillex Cell
Special Guests TBA
Doors: 7pm - 11pm / Age: 14+ / Price: £17.50+BF / ** SOLD OUT **
Box Office: 0844 477 2000
Leeds - O2 Academy *** DATE RESCHEDULED ***
Tuesday 17th April 2012
The Skrillex Cell
Special Guests TBA
Doors: 6pm – 11pm / Age:  14+ / Price: £17.50+BF
Box Office: 0844 477 2000 
Edinburgh – Corn Exchange ** DATE & VENUE CHANGE – EXTRA TICKETS RELEASED **
Wednesday 18th April 2012
The Skrillex Cell
Special Guests TBA
Doors:   7pm – 10.30pm / Age: 14+ / Price: £16+BF (In advance) / £18+BF
Box Office:   08444 999 990 / www.gigsinscotland.com
Glasgow – O2 Academy *** DATE RESCHEDULED ***
Thursday 19th April 2012
The Skrillex Cell
Special Guests TBA
Doors:  7pm – 10.30pm / Age: 14+ / Price:  £16+BF (in advance) / £18+BF
Box Office: 08444 999 990 / www.gigsinscotland.com
For further information go to www.cream.co.uk / Tel: 0151 707 1309 /  http://twitter.com/skrillex / www.facebook.com/skrillex