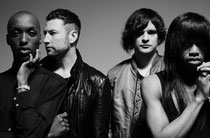 Newly signed to Island records, the hottest property in house, Torontonian four-piece Azari & III are set to drop their latest single 'Reckless (With Your Love)', on 12th February, with producer Paul Epworth stepping up on remix duties with further remixes to come from Riva Starr, Julio Bashmore and Tiga. The band will finally be releasing their album, which was previously available only on import and limited edition vinyl, on 19th February 2012.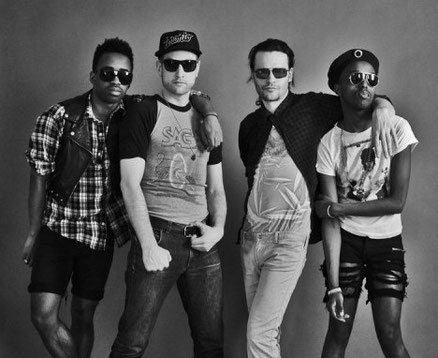 Seamlessly blending the lines between underground electronica and savvy-accessible pop, the quartet are set to strike whilst the iron is hot and set dancefloors for the new-year alight, with their perfectly sculpted minimal-house pop and doom-ladden diva image.
Having met on the glamour strip of Queens Street West in Toronto, Canada, Azari and III's infusion of pounding funk induced beats offset by soulful lead vocals, has caused waves amongst the blogosphere and music press alike, as well as gaining the support of the world's glitterati; Johnny Depp, Tinie Tempah and The XX, all spotted at the band's recent gigs.