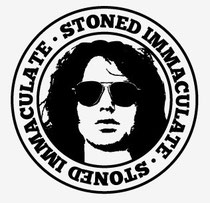 Stoned Immaculate is the new label from DJ/producer and NRK label boss Nick Harris. While a current house music resurgence is more than evident in Bristol, Harris can claim to have been part of the city's house bedrock for 20 years via his DJing and stewardship of the legendary NRK imprint. Harris' excitable enthusiasm for house music has driven him to push out of being a label man in recent years with his first forays into production proving to be varied and interesting takes on the genre he is clearly an authority on.


The Harris drive to continually challenge and refresh manifests itself in Stoned Immaculate – a new venture that will be a conduit for 'straight up house cut from simple cloth'. Nick's first EP for his new project sees him indulge his love of deep house and meet his vision for the label head on. Mood II Swing, Lil' Louis and Kerri Chandler have all played a part in Nick Harris life and career and that can be heard in his music here – uncluttered, uncomplicated and unaffected deep house from the heart.
'Dispatches' EP by Nick Harris is released Feb 6th, 2012 on Stoned Immaculate. 
---