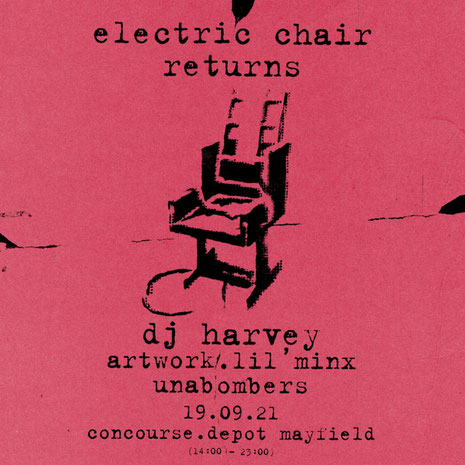 Manchester's Electric Chair returns with a day-long takeover of the Concourse, Depot Mayfield, on Sunday 19 September. DJ Harvey makes his first Manchester appearance for nearly ten years, alongside Artwork, Lil' Minx & the Unabombers.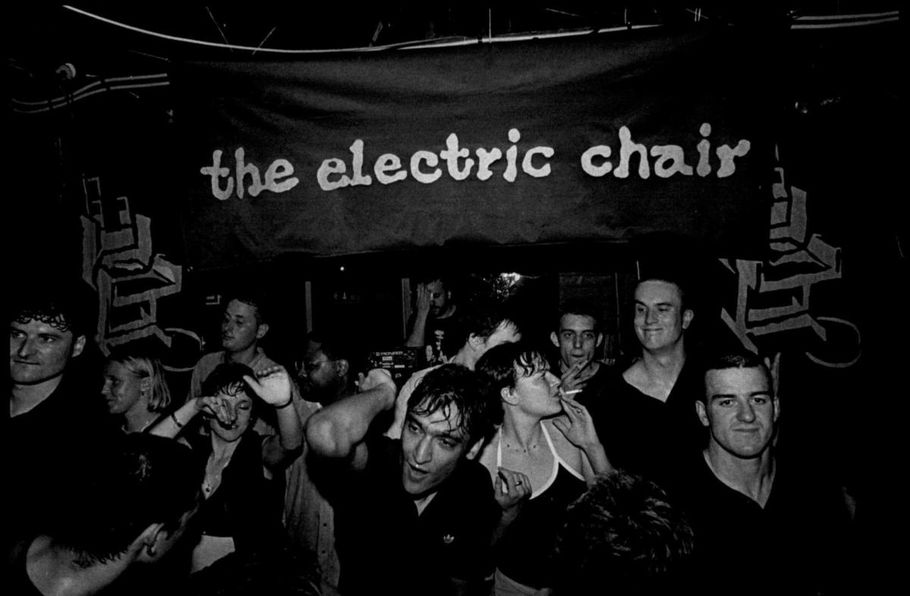 When Electric Chair first draped The Roadhouse in camouflage netting back in the summer of 1995, nobody knew it would go on to apparently have the lasting impact it did in the city of Manchester and beyond, bubbling away for almost 13 years.
The music played 'transcended genres', and many of the DJs that came there to play had the freedom to explore their own musical boundaries.
Now, after an almost 14 year absence, the night can now be enjoyed by a new generation.   
The Unabombers - Luke + Justin Unabomber:
"Every now and then when you least expect it, the forces and the cosmos align and a moment is presented, so when the possibility of bringing Harvey home to Manchester coincided with a venue we have fallen in love with - The Concourse at Depot Mayfield - where the DJ booth is in the middle of the room and the party is formed around the space. The Concourse is a truly magical room. We decided to also bring Chair hero, ARTwork for this all day Sunday journey back inside to Electric Chair." 
© justaweemusicblog.com