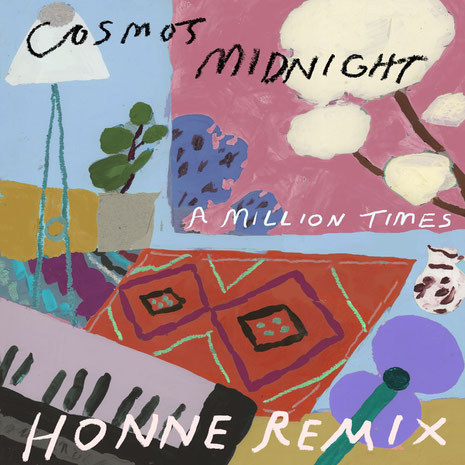 Sydney-based twin act Cosmo's Midnight recently shared a new video and remix for 'A Million Times", taken from their recent sophomore album, 'Yesteryear ' out on Black Butter Records. The release follows the duo's announcement to be reopening live music at the Sydney Opera House next month, with their only hometown shows for 2020. The track recently received a visual accompaniment, featuring the brothers and directed by Joel Burrows. The video sees a navy jumpsuit clad Pat and Cosmo Liney in a factory setting, packing boxes before dimension-bending and cloud-parting magic via psychedelic animations sees the heavens give way and, clones descend upon them.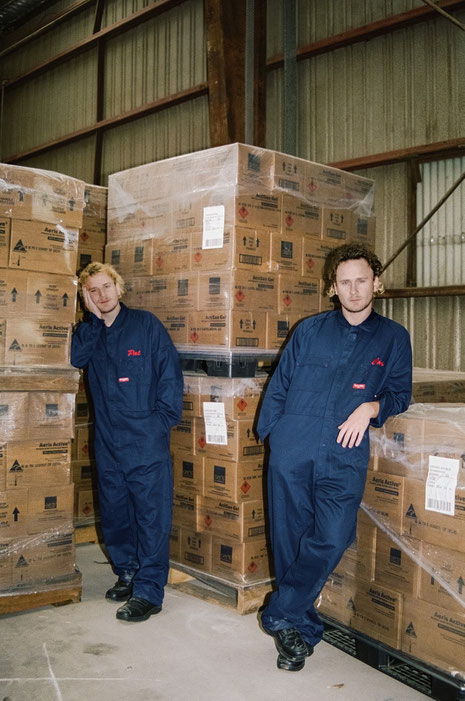 Coinciding with the new visual's release, is a remix from UK electro-soul duo HONNE. Cosmo's Midnight spun their own remix on the HONNE cut, 'No Song Without You' earlier this year, and now the British pairing return the favour, adding their dose of synth-led serenity, that's seen them collaborate with artists such as Tom Misch and Georgia & Jordan Rakei, while retaining the original's analogue imprint.
HONNE: "For our remix of 'A Million Times' we decided to completely flip it. We wanted to bring out more of the emotive elements of the lyrics by re-harmonising with picked clean electric guitars and soaring synths. We liked the contrast of having all this set against the backdrop of the relentless straight 808 beat. It was a lot of fun working on it and we hope to finally meet the guys next time we're in Australia."
Drawing influence from the sounds they grew up with, the 'Yesteryear' LP won them triple j Feature Album upon release, and already sits at 72 million global streams to date. The pair have mastered new mediums on the record, that brought Pat to lead vocals, and unveiled a nostalgia-driven blend of alt-pop, R&B, psychedelia, disco and funk, alongside their maiden electronic sound.
Cosmo's Midnight's 'A Million Times' is out now via Black Butter Records. Check out the original below.
© justaweemusicblog.com