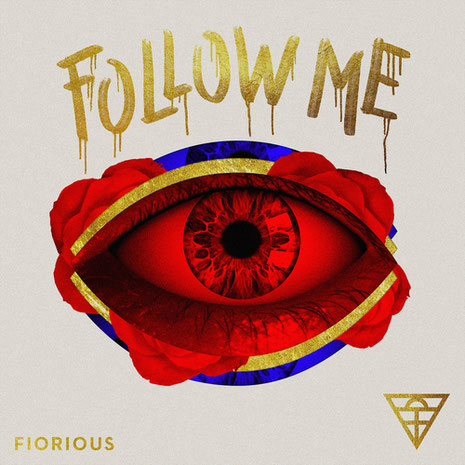 'Follow Me' has a more stripped-back feel to previous Fiorious outputs, his vocal back dropped with deep synths and a relaxed groove. Roger Sanchez's remix opens the package, a fitting artist to take on the duty after remixing the 1992 original. Roger's mix provides a clubbier feel, with jacking bass and keys.
Fiorious: "I was definitely conflicted about covering 'Follow Me' because it is such a beloved underground record in NYC. Growing up, I've heard it set off practically every house party I've ever been to. It's always been a special record to me, and I just felt inspired to give it new life and make it feel like a hopeful reset at this toxic moment in time. And then having Roger Sanchez tell me I truly did it justice, and him delivering a beautiful and joyful remix on top of that has all been a huge honour." 
Roger Sanchez: "I am proud to be a part of this project - Fiorious has done an amazing performance on this house anthem and I think the lyrics are more timely than ever. This is my favourite remix I have done this year!"
Described by Mixmag as "a specialist in stirring emotions," Fiorious' vocal combined with production and Roger's remix give the track another glance into his creative technique. 
Gay Times premiered the accompanying music video, the third of a collection of music videos made in collaboration with Milan DJ and creative director Protopapa and Gabreiele Marozzi (Eurocash productions). The three videos were filmed in as many days in London before Fiorious signed the records to Glitterbox Recordings, bringing together an international community of queer creatives to bring 'I'm Not Defeated', 'Future Romance' and now 'Follow Me' to life. 
Directed by Samuel Douek, with cinematography by Diego Diaz, the 'Follow Me' video is a celebration of the LGBTQI+ community and unity, conveyed through dance choreographed by Gorgeous KenJii Gucci of the House of Gucci, and Paris' Guy-roland Tahi, a stylist to both Fiorious and Kiddy Smile.
Fiorious: "The idea behind the video for me is all about the power of community. If 'I'm Not Defeated' is about resistance, I wanted 'Follow Me' to be about finding safety and strength in community, about showing up and lifting each other up in this fight, channelling rage into solidarity. Dance music has always been political. But at this precarious moment in history, it's our duty to protect and fight for the most vulnerable among us, both inside and especially outside of the club." 
© justaweemusicblog.com