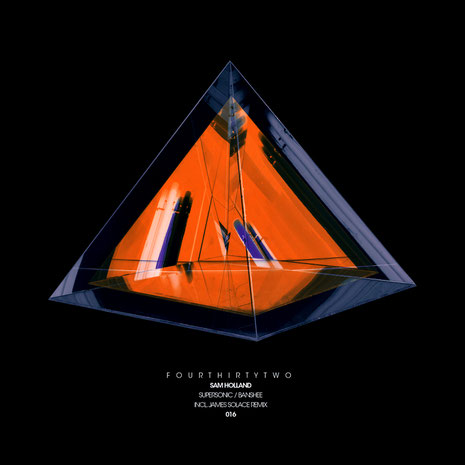 Sam Holland is no stranger to Richy Ahmed's Four Thirty Two label. Having made up one half of Senzala, the duo released the 'Phase' EP, and a collaborative release with Jansons, before heading their separate ways. Now on solo ventures, Holland tees up a two-track single, backed with a remix from James Solace. 
'Supersonic' finds Holland teasing and filtering a sweet disco loop over a drum pattern, female vox snippets and a rumbling bassline. 
James Solace follows up his own recent Four Thirty Two release, as well as entries into the Hot Creations and Last Night On Earth arsenal, with his remix. Keeping the disco vibes very much alive, his remix doesn't deviate too much from the original, but it's a nifty take that adds a pin to this release. 
'Banshee' rolls with punchy percussion and driving force, a track that focuses on the drums in a classic Dub Mix tradition, evoking shades of Dennis Ferrer, Kerri Chandler and the US house style. 
Sam Holland's 'Supersonic' / 'Banshee' is out now.
© justaweemusicblog.com