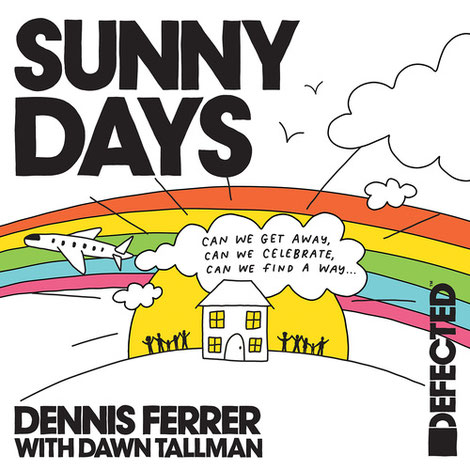 With Dennis Ferrer's return to Defected with 'Sunny Days', he aims to balance joy, soul and reflection with his latest track. Making his return after a four-year hiatus, this homecoming is aptly timed, considering the track has existed on a hard drive in Dennis' studio for some time.
Speaking of the release Dennis said: "'Sunny Days' is about the pursuit of happiness, no matter the circumstances you're in. It's about trying to see the world through a child's eyes and knowing, that the sun will come out again. I wrote and recorded the vocals ages ago, yet they still ring true today. That goes to show you: life never stops throwing challenges at you; what defines you, is how you cope with it."
The partnership between Dennis and and the label is well documented. Some of the label's biggest crossover tracks have been delivered courtesy of Dennis, including 'Hey Hey', 'Mind Ur Step' and 'Church Lady'. 
Now returning with 'Sunny Days', with a lead vocal provided by Dawn Tallman, his (now grown-up) children also sing on the track, their youthful voices reciting the Sunny Days 'mantra': Let us find the way, let us celebrate, till our sunny days come around.
Sunny Days will be released via Defected on 21st August.
© justaweemusicblog.com