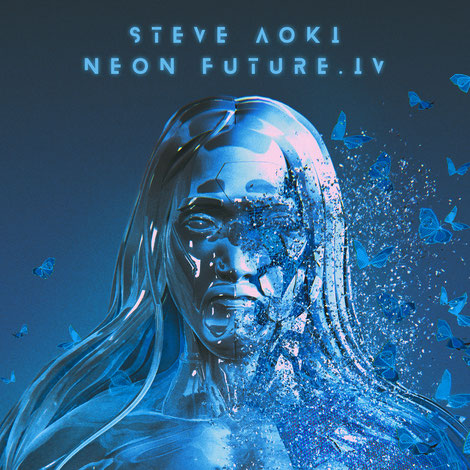 Two-time Grammy-nominated DJ/producer, Steve Aoki, released his next album instalment, 'Neon Future IV', alongside lead single 'I Love My Friends', featuring Swedish electro-pop DJ duo Icona Pop. Encouraging positivity, the track harnesses the power of the unwavering bond between friends that is forever, "I love my friends and my friends love me. Like all the time, they're right beside me," thus providing listeners with a possible escape from current realities. 
This single combined with the prior two weeks' releases, 'Love You More' ft. Lay Zhang and will.i.am and 'One True Love' with Slushii, give a taste of the musical spectrum that the 27-track album has to offer.
Steve Aoki: "The central force of Neon Future is more about the narrative of the evolution of Neon Future I, II, III and IV. If you listen to each album back to back, you can hear this musical evolution and that is most important for my fans to take away. Each volume in the series goes hand in hand with the songs that are meant to tell our future story." 
Neon Future IV is Aoki's most pop-focused album yet, standing as the largest creative output from the concept series to date, featuring music from collaborators across global genres, including names like Tory Lanez, Mike Shinoda, Lights, Desiigner, AGNEZ MO and actress/singer Zooey Deschanel amongst many more. 
Steve Aoki: "I have songs that are intrinsic to the DNA of what Neon Future is about and I have my club bangers and all this stuff, and they all work together, because at the end of the day they're all musical expressions of this period of time of Steve Aoki." 
© justaweemusicblog.com