The Room Two parties are now legendary within the Central Scotland clubbing scene. Catering for a demographic that is mostly upwards of 35 years old, they began in 2016 targeting the clubbers that went to the original Tunnel Club in Glasgow in the '90s with an offering of original cool and credible house, progressive and trance music. The parties steer clear of the cheesy old skool nights that saturate Glasgow, preferring to offer a more educated trip down dance music's memory lane, catering for the original clubbers who attended one of the most-famous clubs in the UK at that time.
Triumphant Return
Room Two is back again on Saturday 23 March at The Admiral Bar's amazing basement venue with another huge party line-up back together again for Triumph Anthems. Triumph Saturdays at the Tunnel Club was the biggest weekly club night of the '90s and this party brings together its original resident DJs – Colin Tevendale, Steven McCreery, Kevin McFarlane and Stephen Lee – for what will probably be the last ever Triumph party. After the sold-out success of the 2018 Triumph night, we catch up with Tevendale (CT) & McCreery (SM), two of the biggest dance music DJs ever to come out of Scotland, to find out what we can expect this time.
So, possibly one of the original Tunnel Club's best years was 1999 when the trance, progressive and house sounds were dominating clubs right across Europe. It's staggering to think that's now 20 years ago! Do you have any special memories from your Triumph Saturdays' residency at that time?
SM: Agreed this was a special time for the club, we had lots of big events on and every week was a massive party. The standout memory for me was the dedication of the crowd every week to travel, long distances for many and doing it week in, week out. They made the night what it was and gave me the confidence to keep pushing with new music and new styles as the sound evolved. 
CT: That was a great year for dance music and the Saturday sound seemed to connect with the main room clubbers. Bringing Tiesto and Ferry Corsten to play with us in the main room was pretty special. Ferry was relatively unknown but his System F track, 'Out Of The Blue', was about to explode. Tiesto was big in Holland but still hadn't risen to the dizzy heights that followed, so it was a real pleasure to have them at Triumph before they became household names. Friday's Ark night at the Tunnel was huge as well with Michael and Scott playing a broader sound. The club seemed to get it right with the weekend offering.
What do you think made Triumph Saturdays at The Tunnel Club in Glasgow the biggest weekly club night in the country?
SM: Many factors - the venue, the staff, the crowd, the music. The determination to keep improving which came down from the management and to everyone working there. It was an iconic club, which meant that we had to deliver on every occasion. There was pressure to perform every week. We had the best DJs in the world almost every week standing next to us and that made it what it was. 
CT: The ingredients were right. The club was spectacular - low ceiling, long pillar-lined concrete dancefloor with a bridge and various pockets of steps and caverns. The sound system was immense and translated the sound of our music perfectly. The clubbers were enthusiastic, they were open to new sounds as well as the favourites - they were encouraging, forgiving and very supportive of their residents. The residents were dedicated to finding the best music to share and delight the regular crowd. I played alongside a friend and a real tastemaker - Steven McCreery influenced me massively way before I got the Tunnel gig. He was a Tunnel DJ prior to Triumph and I went along to support him and hoped that one day I would get the opportunity to play records with him.
Room Two hosted its first Triumph night in April last year with the original Triumph resident DJs all playing. How did you enjoy the night and what made it special for you?
SM: It was a superb night and one of the most favourite gigs that I have done in many years. I loved the venue and the crowd were excellent. Lots of friendly faces who were into the music which is always nice, and the dancefloor was rocking from start to finish.
CT: It was a great night! It was great to see so many familiar faces and get to play with Steven, Kevin and Stephen once again.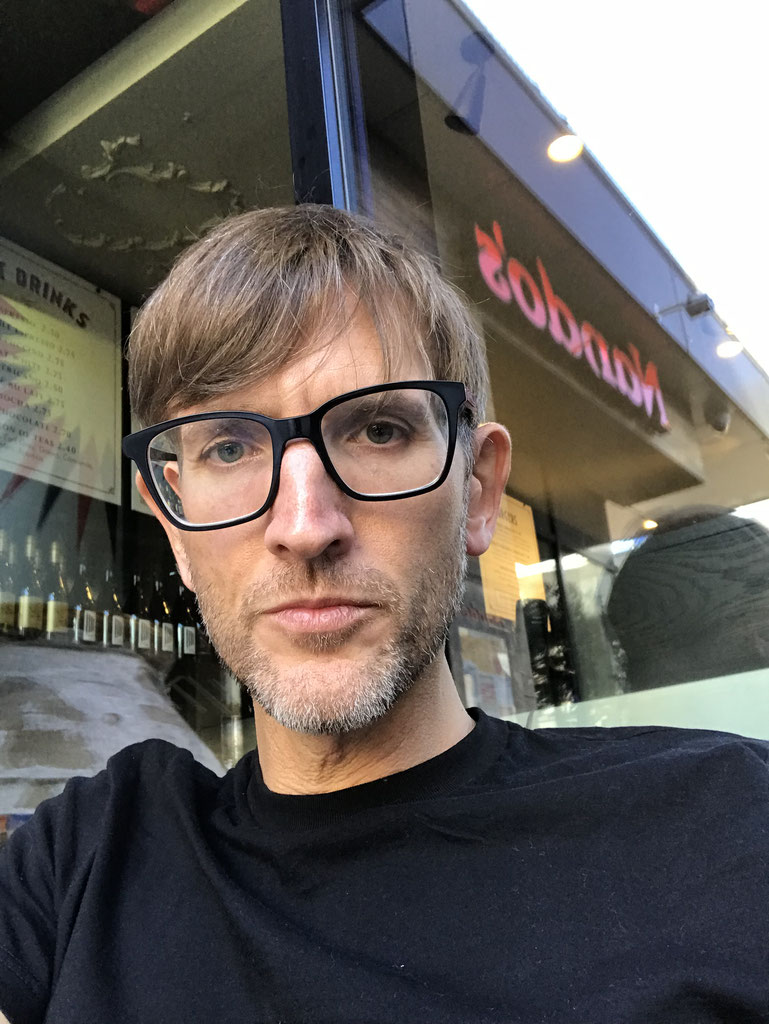 Last year's Triumph party sold out in advance and the hype for the night was pretty special. With this year's party focusing on Triumph Anthems, what can we expect from you this time?
SM: I have my favourite tracks from that era which never change, and I am sure they will get a spin. I love to play songs and so I am sure there will be the big Triumph anthems that everyone can sing along to. I don't think my sound changed much and there was always some depth to the productions I played. I would expect the same on the night.
CT: Last time for me was a set that referenced a lot of Tunnel favourites but had a current, more modern sound with mostly newer mixes. This time I expect classic Triumph tunes that are straight up original versions. I do edit most of my material to tighten up those super epic breakdowns and squeeze in more songs per set.
Time marches on never-ending, someone once said. Where are you now and do you miss those special nights from the past or are you just glad to have experienced them as part of your journey?
SM: Of course I miss those nights, but I am not a DJ now. I am really happy I got the opportunity to do that as a career within that time period. I was a great time of my life and I met and still have so many friends from then. I still love the music and I still produce and make some mixes up. Check out my Soundcloud.
CT: The sound Steven and I play compliments each another. The way we linked up our musical passion and created the sound of the main room on Tunnel Saturdays has been a significant and special part of my life's journey so far. I'm blessed to have been there at the right time in the right place and I feel very fortunate to have been part of it.
Finally, for those still deciding whether to buy tickets, tell us why they shouldn't miss this party?
SM: This will be another awesome night of quality music from some of the best DJs the country has ever produced. And it's very likely they will never play together again after this. I personally don't expect to play in Glasgow again after this night, so for one last time come along and dance to our sound. 
CT: I'm guessing like me, most of us from the Triumph Tunnel Saturdays' days don't party too much these days. When a promoter goes to great lengths securing a venue and putting their own money on the line to provide a club night and DJ line up, I think it deserves that special effort to participate.
© justaweemusicblog.com
Room Two Presents Triumph Anthems takes place on Saturday 23 March 2019 at The Admiral Bar in Glasgow. You can buy your tickets here.