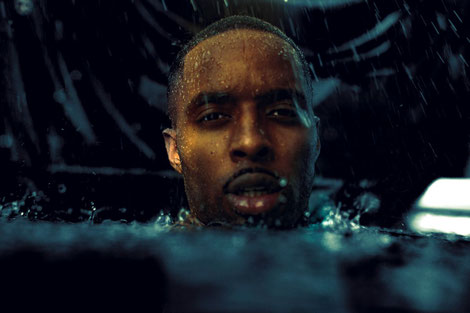 R&B vocalist Kaleem Taylor drops a new track 'Not Alone' which is taken from his forthcoming new 'Surface' EP due late March on A4ward Records. Kaleem has been quietly carving out a following for his minimal 3am Soul, having possibly made a name on Tchami's track 'Promesses', which was released on A-Trak's label Fool's Gold. Having had his horizons broadened by the apparent success of the collaboration, the Hertfordshire vocalist went on to work with producers such as Snakehips, Memeb, Shy Luv and The Code, as well as sharing stages with the likes of Miguel. 
Kaleem signed to independent label A4ward off the back of his last project, 'Version', released in 2017, a project that he sees as somewhat pivotal for his artistic progress. He created the record at a time when he felt he was becoming more recognised for his songwriting in the electronic and house-fields: 
"I love those songs but I didn't necessarily want to be known for them,' he says. "I wanted to be an artist in my own right and I didn't want to get too stuck."  
After releasing the project inspired by his own ideas and direction - and the help of some friends - things began to move for Kaleem. Cut back to present day and Kaleem has steadily built up a fanbase, been able to travel with his music and has a collection of new music to share.
His forthcoming EP 'Surface' will be an exercise in introspection, exploring his own behaviours and utilising the power of hindsight. On first track 'Not Alone', Taylor tackles communication issues in a relationship. Set over bubbling synths, the lyrics depict the frantic stream of consciousness of someone struggling to talk. Inspired by relationships where you're afraid to appear weak or vulnerable, the track is a mantra of encouragement to confide in those around you.
Kaleem is also embarking on European Tour this February kicking off with three dates in the UK.
© justaweemusicblog.com