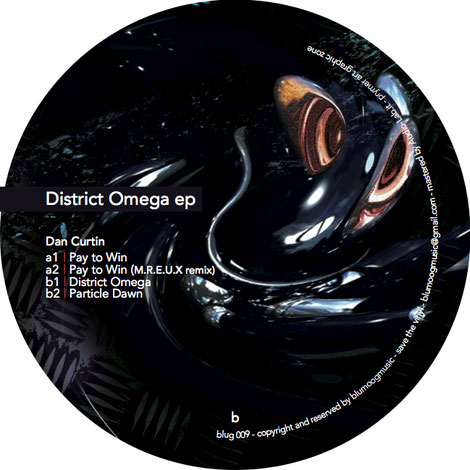 2019 kicks off at Blumoog music with Dan Curtin stepping up with three new cuts and a remix from label head M.R.E.U.X. With over 70 singles and nine LPs to his name, American artist Dan has possibly helped shape underground house and techno. Since 1992, he's released on outlets like Peacefrog, Mobilee and Strictly Rhythm, and has a futuristic style that finds serene synths layered over driving drums. 
Here he tweaks the machines in his arsenal to cook up three tracks.The opener 'Pay to Win' is an intricate, driving and bass heavy techno floater with a refreshing feel to it and a couple of suspenseful breaks. They build the mood before the drum programming kicks again. 
Label head M.R.E.U.X then remixes it, flipping it into a darker and more sequential approach that redefines it as something interestingly different but maintains the heavy bassline.
On the flipside, 'District Omega' is a percussive and uplifting six minutes of house with crafty vocal inserts, as swirling pads add soul and colour. 
'Particle Dawn' ends this EP with a jacking and jazzy house track with some virtuoso solos.
It's out 18 January.
© justaweemusicblog.com