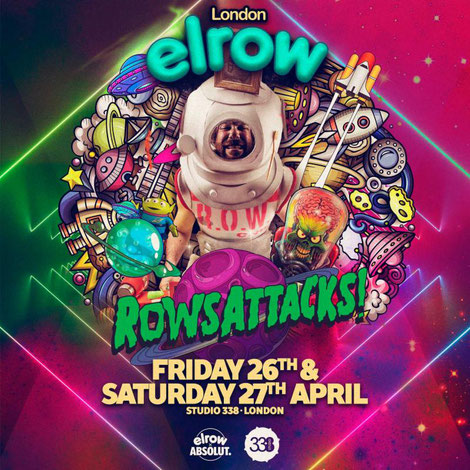 After announcing a return to Studio 338 this month, elrow lock in Eats Everything, Iliario Alicante and Erick Morillo to mark the occasion, with further 2019 dates unveiled. Apparently considered elrow's spiritual home in London before suffering a major fire and closing down, Studio 338 welcomes the party for the first time since reopening with revamped production, sound and design.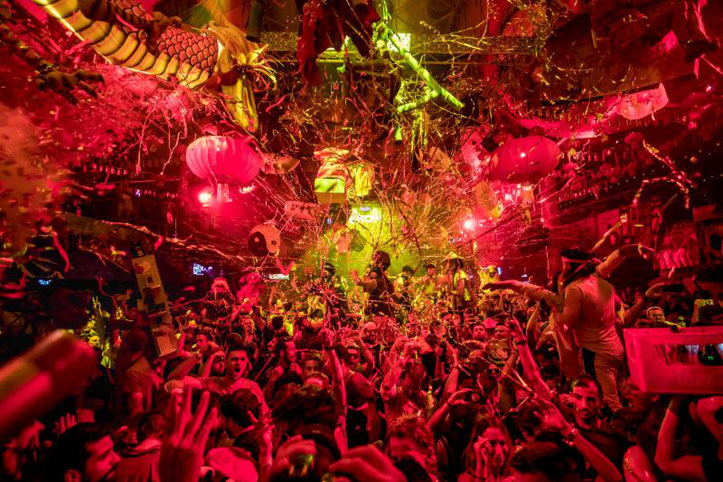 Eats Everything will be taking the reins on Friday 28 December for a four hour set, while VIRGO head honcho Iliario Alicante touches down on Saturday 29 December. Sunday 30 December belongs to Erick Morillo, the Subliminal Records label owner and DJ/producer.
All headliners will be flanked by an array of supporting names too, including Melé, Mason Maynard, Nyra, Maze & Masters, Toni Varga and De La Swing.
With all festive shows apparently selling out fast, the brand have announced further dates at Studio 338 for 2019. Taking place on Friday 26 April and Saturday 27 April, out of this world theme RowsAttacks will make its UK debut, time-warping attendees to Planet elrow. 
Set thousands of years in the future, Earth may be history but all your favourite sci-fi characters are seeking out the best party in the galaxy and, amongst soaring flying saucers and friendly aliens, you'll battle to bring fun back to the solar system against the evil Planet Sensible.
\© justaweemusicblog.com