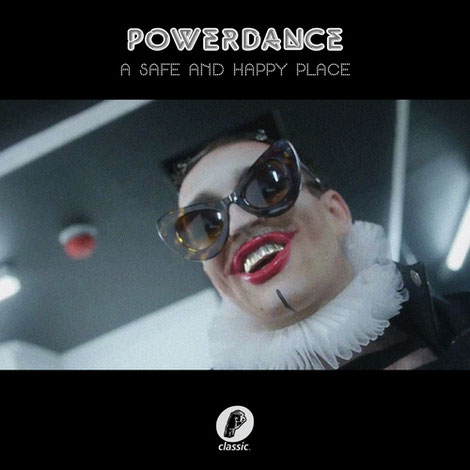 'A Safe and Happy Place' is a leftfield track and the lead single from the Powerdance album 'The Lost Art Of Getting Down', which is forthcoming on Classic Music Company. Previously self-released by the group led by Classic head Luke Solomon, this soft-hued, acid-streaked disco shuffle was written with long-time collaborators Lance Desardi and Terry Grant alongside Chicago-born producer Nick Maurer and features Terry, Nick and Fi McCluskey on vocals. This time it's accompanied by a new remix from JKriv.
With the help of Sam Finn, the East Creative Agency, Glyn Fussell and Jamie Tagg, Powerdance made a short film featuring Ted Rogers, some of the Sink The Pink family and Savage.
Luke Solomon: "Powerdance has been without a doubt, one of the most involved things I have ever worked on. The idea was to create a studio band made up of like-minded souls. To reference back to a time when people invested time, energy and money back into music.
To capture all the moments of dance music that took things back to its grass roots which is ultimately about dancing and having fun."  
Powerdance is a collective that includes Luke Solomon, Nick Maurer, Lance Desardi, Terry Grant, Al Doyle (Hot Chip), Alinka Ratner, Shaun J. Wright, Danny Ward, Martin Radford, James Duncan, Amy Douglas, Fi McCluskey and Jonny Rock.
It's out now on Classic Music Company, check it out below.
© justaweemusicblog.com