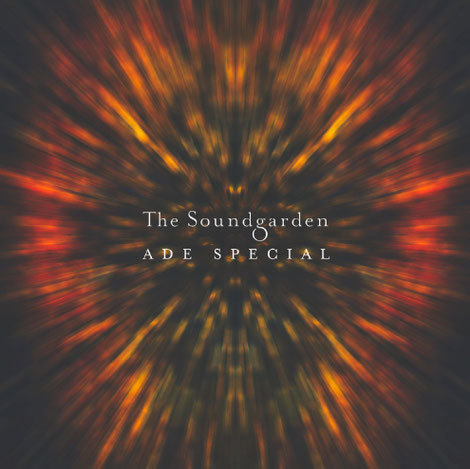 Nick Warren has brought together eight emerging producers for The Soundgarden's inaugural eight-track ADE Special. In the words of Nick himself, "these are some of the secret weapons that have been rocking my sets over the past few months, squarely aimed at the dancefloor and for your dancing pleasure."  Here among the more established artists are some new producers who are bringing new life and vitality to the progressive house and melodic techno scenes.
First up is Argentinian Emi Galvan, who applies the knowledge he's attained through years of studio craft to create a musical summery soundscape in the form of 'Synchronicity'. Next up is the stark and distilled imaginings of Verlk, using a vocal sample in 'Alias' to create a theme tune to a film that was never made. 
Frankie M burst onto the scene in 2015 and now finds himself signed to the likes of Superordinate, Massive Harmony and Balkan Connection SA; and here he supplies 'Otro Mundo'. Julian Nates is another emerging talent making his debut on The Soundgarden. 'Seven Ways' is a wild ride into the peak time hours.
Argentinian Manu F adds to his back catalogue with 'Digital Kiss', while fellow countryman Memory (ARG) (hot from his Sudbeat appearance) demonstrates why he's apparently an in-demand producer with 'Borderline'.
Next up, JJ Salinas takes you on a jazzy ride with his brand-new track 'X23'. To complete this ADE Special, the Polish DJ and producer otherwise known as Tuxedo unleashes his alter ego, Fluente with 'Lasting Generation'. 
It's a varied package, and one that's been curated to highlight the very best of the progressive house and melodic techno scenes from around the globe. 
The Soundgarden's ADE Special is out now.
THE SOUNDGARDEN ADE SHOWCASES: 
The Soundgarden is hosting two special showcases at this year's Amsterdam Dance Event. The first, a collaboration with Flying Circus and Sudbeat – and featuring the likes of Hernan Cattaneo, Audiofly, Nicolas Rada, Tripswitchand Interaxxis – takes place at Thuishaven on Thursday 18 October.
Then, as soon as the curtain has fallen on their Thuishaven show, Nick Warren and Hernan Cattaneo's attention will turn to Friday 19 October and The Soundgarden x Sudbeat Boat Party, which will be an all-day affair featuring a special back-to-back set from the two.
© justaweemusicblog.com