The TRBxM is the first in a series of iproducts from TPI and MasterSounds, designed to offer a no-compromise turntable isolation solution, using their TRB - Total Resonance Blocking technology. TRBxM has been developed with leading vibroacoustic engineers and is manufactured in England, to military specifications, by TPI Aerospace with the 'upmost precision, care and attention to detail.'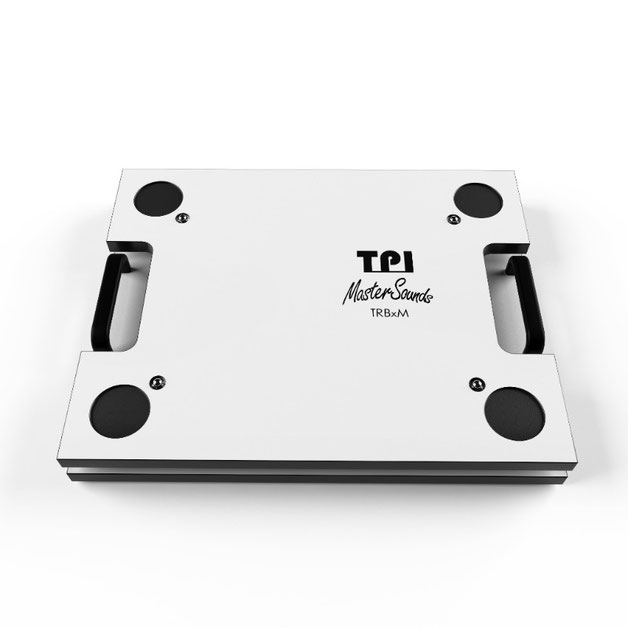 The absorbing elements of TRBxM have been produced to exacting custom-specifications, by their partners in Japan and Switzerland. The loaded-mass* is optimised to remove unwanted interference from 1Hz through to 450Hz, at amplitudes commonly encountered within live performance environments.
Apparently you can place the TRBxM on a level sprung or un-sprung surface, place your chosen turntable atop, and enjoy reproduction free from unwanted artefacts. Sturdy, ergonomic handles enable easy positioning with a turntable in situ.
The unit has feet pockets positioned for the industry-standard Technics SL range of turntables, be it the SL-1200/1210MK2, through to the current SL-1200GR/GAE.
Additionally, they offer an optional interface kit to allow use with other brands of turntable and vibration sensitive equipment.**
The unit is designed to withstand the rigours of life on the road, and yet be simple to use and highly effective in real world situations.
© justaweemusicblog.com