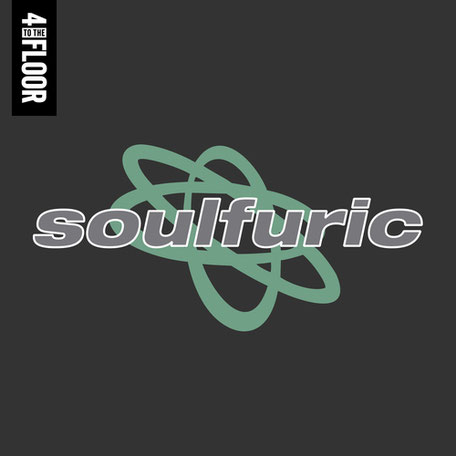 Soulfuric is possibly one of the most well-renowned labels in house music worldwide. As production duo Jazz-N-Groove and Urban Blues Project (UBP), Brian Tappert and Marc Pomeroy released records on classic labels including Sub-Urban, Strictly Rhythm and AM:PM, even cueing up the first ever release on Defected Records (and a UK chart no.8) with Soulsearcher's 'Can't Get Enough'. In 1996, the two founded their own label Soulfuric Recordings which eventually included sub-labels Soulfuric Deep and Soulfuric Trax. 
Soulfuric was and is one of the most important labels in the history of this genre we love - taking inspiration from disco, funk, soul and Latin flavours and releasing cutting edge records with the freshest sounds, tightest beats and funkiest basslines. Well known for its soulful and uplifting vocals and bumpy dubs, Soulfuric championed artists all over the world.
Soulsearcher 'Can't Get Enough' and the Urban Blues Project remix of Puzique track 'Nice N Tight' are two tracks which epitomise the sharp and shiny bounce of a Soulfuric record, that uplifting vibe is present throughout the compilation. Another track laced with soulful vocal and echoing gospel choir is the U.B.P. Classic Mix of Donna Allen 'He Is The Joy', guaranteed to improve the worst of moods. 
'4 To The Floor presents Soulfuric' is part of the 4 To The Floor series, selected and compiled by Luke Solomon. 4 To The Floor also delves into the Nu Groove, Movin' Records, Sub-Urban, Faya Combo, Classic Records and Slip 'n' Slide catalogues, digging for those lightbulb moments of musical discovery. Fulfilling his role as your friendly record shop assistant, the series comes correct with brand new vinyl LP collections and digital albums from these now legendary house labels, plus official label merchendise to accompany all of the releases.
It's released 13 October 2017.
© justaweemusicblog.com