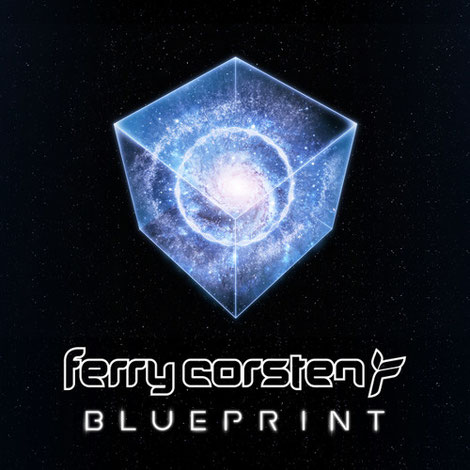 Apparently, for many music fans the art and craft of the album has been lost to a digital age, for others the vision of a concept album often lacks that atmosphere-enhancing quality. Dutch electronic music producer Ferry Corsten is an artist who shares this view, a view that has led him to complete his fifth and, by his own admission, most ambitious artist album to date. 'Blueprint' is a new LP that its architect sees as being "greater than the sum of its parts."
Stimulated by an idea to unite the music with a storyline that stretches beyond a nebulous lyrical theme, Ferry wanted to explore his appreciation for the art of screenwriting and film scores, and bring to the project a wider-scaling approach. Drafting in screenwriter David Harrington Miller (of House Of Cards and Rosewood fame), the pair worked closely on storyboarding a narrative to accompany the album's conceptual direction. 
With the storyline giving nods to the prose of iconic Sci-Fi authors such as Jules Verne, Hugo Gernsback and most distinctively HG Wells, whilst equally sharing familiarities with modern day shows such as The OA, Westworld and retro Sci-Fi-fest Stranger Things, the album is an explorative piece of work that puts Sci-Fi at its interstellar core. 
Hollywood actor Campbell Scott (known for The Amazing Spider-Man and The Exorcism of Emily Rose) provides his voice as the narrative of the album flirts between first and third person narration, bringing a wider perspective to the listener which aims to be inclusive of dimensions of religion, history, idea and science fiction.
© justaweemusicblog.com