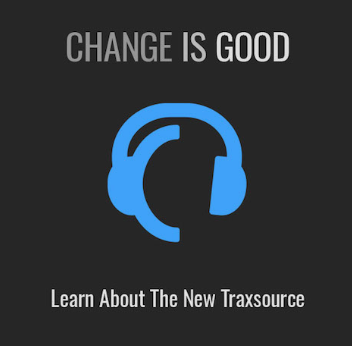 Online music store Traxsource recently launched a new version of their platform, with improved functionality and brand new features including Dropbox integration, responsive site design and a complete site rebrand. Ever since it first launched back in 2004, the site has been the home of authentic, underground dance music. An electronic music store founded by Brian Tappert and Marc Pomeroy – whose involvement in the industry includes projects like Soulsearcher and their legendary label Soulfuric – Traxsource probably remains the go-to platform for DJs and music fans who value their demonstrable passion for house music.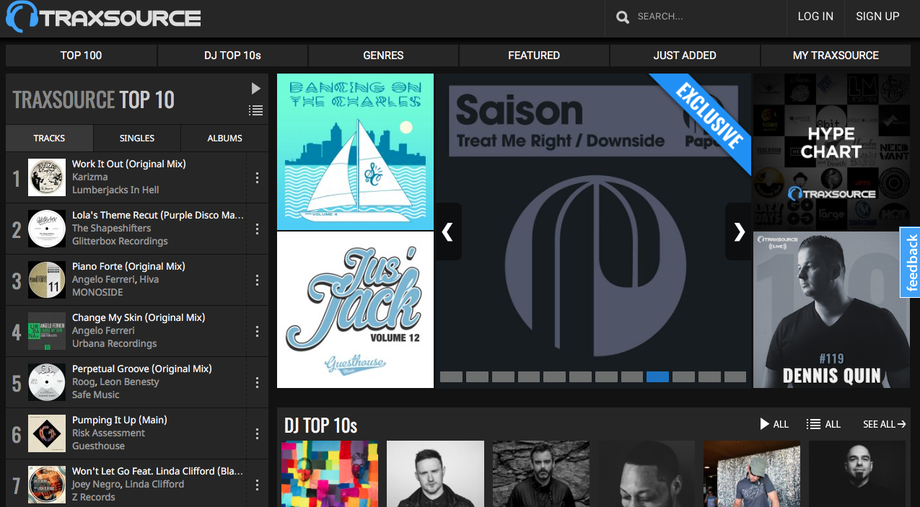 Todd Terry: "The new site kicks ass! Super clean and sharp. Loads quick and looks great on mobile. Love the direct to Dropbox feature, it makes my life easy on tour." 
Louie Vega: "Looks great, very fast. Info easy access and quickness is what I look for when music comes up. It's clean and very well organised, the next step u for Traxsource!!!! I'm in!!!" 
What apparently sets Traxsource apart is their focus on quality and authenticity. From selling bespoke vinyl in the halcyon days of house to digital music to today's tech-savvy audience, the Traxsource team aims to deliver a platform for the finest labels and producers to promote their artistry: a company run by DJs, for DJs.
Already there are more than 26,000 labels, 380,000 artists and 3,000,000 tracks championed on Traxsource's platform. Now with the launch on their new site, that platform has just been given a serious upgrade.
Brian Tappert & Marc Pomeroy: "We are extremely excited to bring you the all new Traxsource site. We have spent the last two years refining the functionality and perfecting the new layout to streamline and modernise your shopping experience, bringing full functionality on any device. We hope you agree that the new Traxsource is everything we always wanted it to be and now performs as well as the music we represent."
The new site retains the heart and soul of Traxsource, with features like the Hype Chart, Essentials and Weekend Weapons all still here, but alongside some serious upgrades.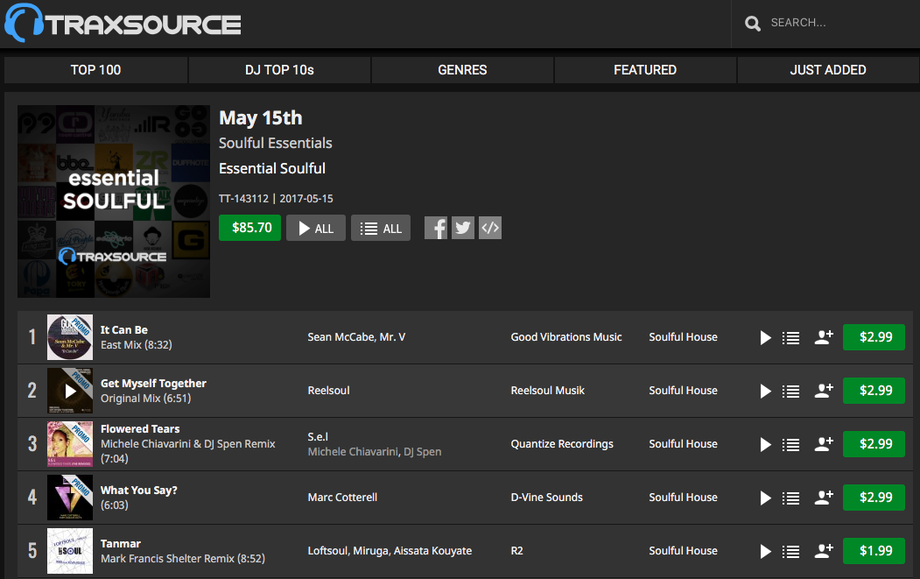 Dropbox Integration For Downloads
Traxsource has deeply integrated the Dropbox API into the downloads process, making managing music on multiple devices simple and seamless. Favourite the Dropbox 'saves' folder to make purchases from any device automatically appear on your desktop. So whether you're at home, on a plane or still in the club you can get your hands on those essential new tunes at the click of a button.
Responsive Site Design
Traxsource now has one site for all devices. Easily navigate Traxsource's deepest features right on your iPhone, Android or tablet and find music even faster than before.
DJ Charts
A heavily requested update is the extra real estate dedicated to DJ Charts, you'll now find these front and centre and be able to listen to your favourite artists' top-rated selections in seconds.
New & Improved 'My Traxsource' + Much More
The new Traxsource comes complete with a UI makeover for "My Traxsource" which provides improved access to Artists, Labels and Charts. Plus, there will be further enhancements to this area over the coming months.
Traxsource's new website is live now. Visit it at www.traxsource.com
© justaweemusicblog.com