Following the success of last weekend's Creamfields, which apparently saw 70,000 people flock to Daresbury in Cheshire, clubbers attending witnessed the birth of the 'Steel Yard' - and now it returns for a 10,000 capacity show at Central Docks, Liverpool Waters on the city's waterfront on Saturday 26 November  to be headlined by Axwell & Ingrosso. Designed exclusively for Creamfields, and the largest of its kind in Europe, the 20m high structure features newly developed automated technology which brings it to life.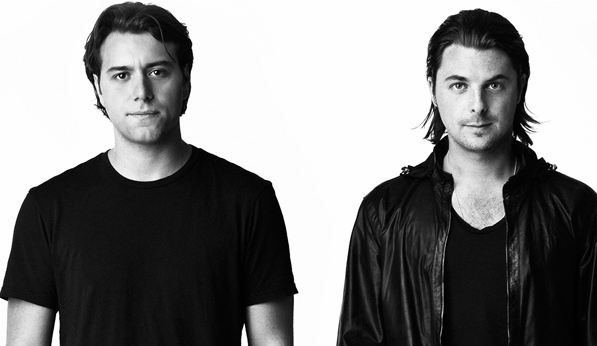 'The Steel Yard presents Axwell & Ingrosso' is the first of a series of special events planned ahead of the festival's 20th Anniversary celebrations in 2017 and sees the return of the Creamfields brand to its spiritual home for the first time in over a decade.
Joe Anderson, Mayor of Liverpool, said: "Liverpool is synonymous with music and we have a wonderful heritage, but while celebrating the past it is also important to keep our offer fresh and progressive so this is great news. Cream is one of Liverpool's biggest and most iconic brands and is world famous and has a reputation for pushing the boundaries. So to know that Creamfields is coming back to the city is music to my ears, because this is its spiritual home. Steel Yard is sure to excite many people and my hope is that it is something that can become a regular fixture in the city's annual music calendar."
Ian Pollitt, assistant project director at Liverpool Waters, said: "Steel Yard is a really innovative concept and having it at Central Docks in Liverpool Waters so close to the river will make it a truly memorable experience for everyone attending. I am delighted that we are working with Cream and able to find them a place on the waterfront, which I hope will become their regular venue for years to come."
Tickets are on sale now.
© justaweemusicblog.com