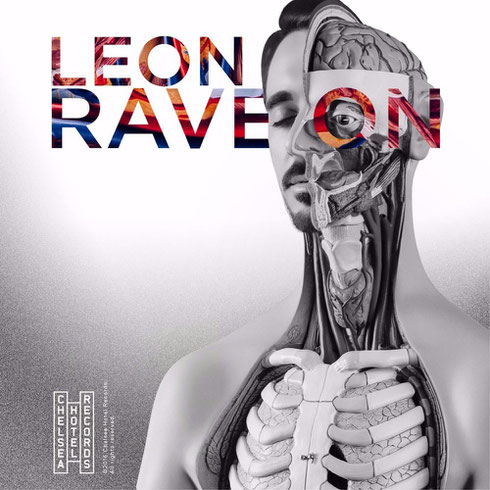 For over a decade, Leon has had his feet planted in the global techno and house scene, building a career through musical ability and an instinct for the dancefloor. These are some of the reasons why he has been a Music On resident in Ibiza, Miami and New York for four years, and why he has been invited by labels such as Saved, Viva Music, Cécille, Cocoon and Rebirth Records, to name a few, to form part of their catalogue.
It is in this context that Leon delivers 'Rave On', his second album. Apparently motivated by the desire to keep it real and authentic, he has created an album of 11 original cuts, dedicating an entire year to its manufacture. Produced mostly in analogue, it's a record full of atmospheric and suggestive techno.

Leon: "'Rave On' was not easy to make. It took one year of preparation, with most of the tracks made in analogue and on machines like Mini Moog, especially for the bassline, and Clavia Nord Lead, Rolan Jupiter-8, Access Virus, among my favourite synths, while other tracks were done on digital VST like Predator, Albino, battery for drums, all of the latest versions, and Ableton Live... I love it."

Leon chose to debut it on his own label, Chelsea Hotel Recordings, a vinyl-only imprint launched in 2014 with the idea of staying true to his vision for music production.

Leon: "It is a very important album for me. It's dedicated to my son and it's an album for people who want to rave in a classic and honest way; it's also an album inspired by many important parties I've played, in Ibiza, festivals around the world, as well as tours in South America and Japan..."
The album is out 29 February and will be available as a FREE download, so look out for it.
© justaweemusicblog.com