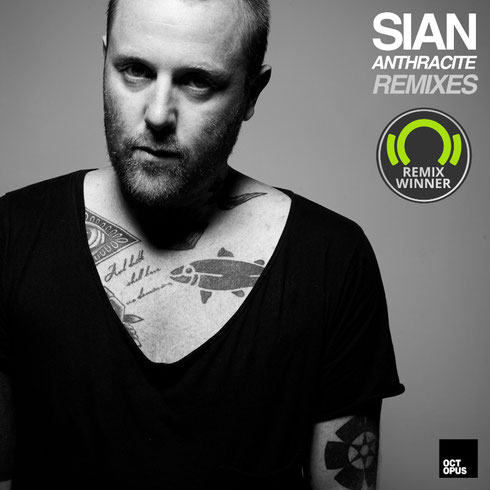 Having unleashed his 23-track LP 'Anthracite', on his own Octopus Recordings this past August, Sian is now delivering a remix package. Set to release on 21 September via Octopus Recordings, the package will  feature six remixes off the album courtesy of Carlo Lio, Julian Jeweil, Justin James, Pig & Dan, Shaded and Beatport Remix contest winner Fragala P.
The package kicks off with Carlo Lio's take on 'Diamond Shore'. Driving techno and erie vocals pair up, building up a crescendo of a drop-taking you down the rabbit hole. Pig & Dan's remix of 'Medicine Mann' doesn't skip a beat with its jaunty tech house feel. With a persistent sense of urgency and a modulated bassline, their remix sucks you in right from the get go. 
Julian Jeweil's remix of 'Visor' has an atmosphere which grows in tension, and the tracks dark underbelly reveals itself. Shaded's remix of 'Binary' has a mysterious energy with quirky kick drums and haunting vocals. Justin James reworks Sian's 'Ascension', keeping it true to its techno roots. Elements of a propelling bassline and techno permeates throughout. 
The remix package wraps up with Beatport /Native Instruments and Oyaide Neo Cables remix contest winner Fragala P, with his version of Sian's 'Medicine Man'.
© justaweemusicblog.com