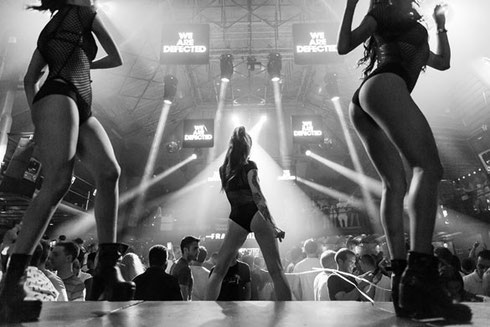 This September Defected Records and Get Physical join forces on a series of collaborative live events, taking place in London, Ibiza and Berlin and featuring possibly some of the biggest names in house and techno. The Defected Get Physical Tour takes place over two weekends this September, with parties at Fire, London (12), Amnesia, Ibiza (15) and Chalet, Berlin (19).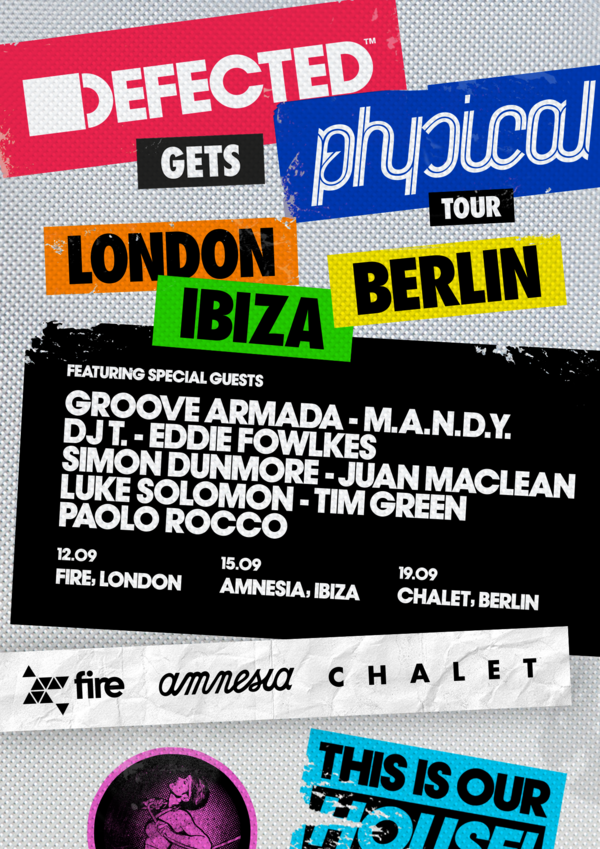 The three parties are being held in the probably epicentres of the electronic music world, with performances from artists from both the Defected and Get Physical camps.

Representing Defected, founder Simon Dunmore leads Juan MacLean, Eddie Fowlkes and Luke Solomon, while Get Physical's founders M.A.N.D.Y. and DJ T. appear along with Groove Armada, Tim Green and Paolo Rocco, all of whom have built strong affiliations with the label over the years.
The collaborative spirit of the events are encapsulated in the forthcoming 'Defected Gets Physical mixed by DJ T. and Luke Solomon' mix album, which sees Get Physical co-founder DJ T. compiling and mixing his CD from Defected's vaults, while Classic Music Company and Defected A&R Luke Solomon gets to grips with Get Physical's collection. In addition to selecting and mixing their respective sides, both DJ T. and Luke Solomon have contributed a number of exclusive re-edits to this new project.
Ahead of the Berlin show, on Friday 18 September DJ T. and Luke Solomon will be performing for Beatport Live, which will be streamed from 20.00 CET. 
Related: http://www.justaweemusicblog.com/2015/07/15/defected-gets-physical/