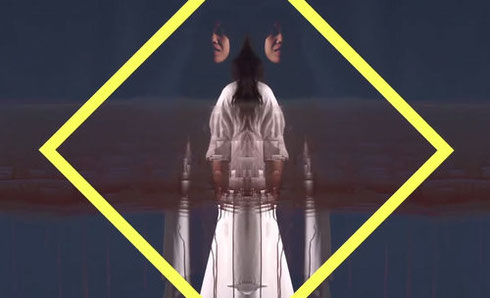 This summer Defected unleashes The Juan MacLean's 'A Simple Design', with fresh remixes from Purple Disco Machine – accompanied by a new recut video – and Jesse Rose aiming to establish it as one of the year's most essential house cuts. A collaboration between US musician John MacLean and former LCD Soundsystem vocalist Nancy Whang, The Juan MacLean has taken the sound of his former band, Six Finger Satellite, to the dancefloor, retaining flashes of post-punk and '70s experimental electronics while grafting bits of early Euro-disco, electro, Detroit techno and Chicago house.
A handful of The Juan MacLean singles – including DFA highlights 'You Can't Have It Both Ways' and 'Give Me Every Little Thing' – led to 2005's debut LP 'Less Than Human', with 'The Future Will Come' following in 2009, preceded by 'Happy House' and 'The Simple Life'.
2014 saw the release of The Juan MacLean's third studio album 'In A Dream' which featured 'A Simple Design', arguably their most affecting record to date which now sees a release on Defected Records.
"It's amazing for me to be releasing 'A Simple Design' with Defected," says Juan. "I've watched the label grow over many years and the music just gets cooler and cooler. The variety of what those guys do now suits someone like me. At the same time, I'm always battling the perception of people that what I do is 'nu disco'. I've always been close to house and techno and Defected's outlook helps me here."
In addition to the original version and Deetron remix, Purple Disco Machine and Jesse Rose deliver fresh remixes, adding further weight to the package.
"I'm cool with people interpreting my music as they need to," continues Juan. "As it goes, the remixes of 'A Simple Design' are pieces of music that I'd be happy playing myself so I'm really supportive of them."
Originally released on James Murphy's DFA Records last year – a label with which The Juan MacLean have long been associated – the original version of 'A Simple Design' was praised by Resident Advisor, Pitchfork and The Quietus, while Stereogum described the record as "production of the highest order. It actually sounds like a very complicated design, but like all good engineering, the end product feels effortless."
The Juan MacLean – A Simple Design is out 31 August 2015 (Digital) on Defected Records.

Juan MacLean plays for Defected In The House at Amnesia 25 August and 15 September, and for Glitterbox at Space again on 25 July and 18 September. 
© justaweemusicblog.com