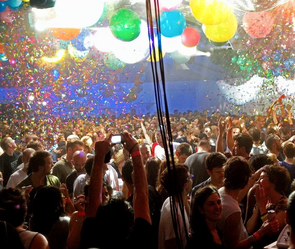 An eight year connection stands between NYC's Danny Krivit and one of London's club nights, Need2Soul. As a key player on the historic NY scene, Danny represents all that is sacred to the disco, and Need2Soul - his spiritual London home - is a platform of true expression for the heads, for music with soul, depth, groove and legacy at its core. For this one-off special appearance at South London's Plan B, Danny will be digging deep into his collection for a marathon eight-hour set.

Well into his fifth decade behind the decks, Danny Krivit is one-third of the Body & Soul collective (along with Francois K and Joe Claussell) and the don behind the 718 Sessions. 
Growing up with a jazz singer mother and a club owner father who also managed jazz king Chet Baker, every fibre of the young Danny's being was ingrained with music. Surrounded by the most influential figures of the time - Janis Joplin, Jimi Hendrix, John Lennon, and Charles Mingus - by 1971 at just 14 years old, Danny was DJing in his father's club The Ninth Gate, armed with white label promos hand delivered by James Brown. Later mentored and influenced by likes of David Mancuso, and Larry Levan, Danny in turn became a fixture on the NY scene throughout the '70s, '80s and '90s, also picking up global acclaim for his funk, soul, and disco edits under the Mr. K moniker. 
Need2Soul has been throwing parties in the capital since 2004 playing host to deep house DJs such as Ron Trent, Glenn Underground, Moodymann, Theo Parrish and the Body & Soul trio. After the Danny Krivit special, a series of similarly high grade events will follow on throughout 2015. 
© justaweemusicblog.com