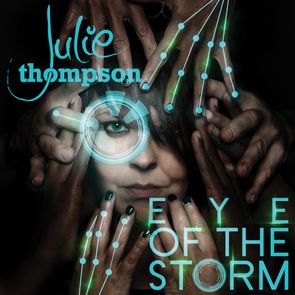 Since her simultaneous debut/breakthrough alongside James Holden on 'Nothing', Julie Thompson has continued to do well… she's been the voice/front-woman on hits from a wide range of producers, Tiësto, the Freemasons, Sean Tyas and the Freestylers to name but a few. 
Through tracks like 'My Enemy', 'No Frontiers' and 'Let Go' she's also became the vocal go-to-girl for Finnish duo Super8 & Tab. Bringing her lyricism and vocals to the broadest possible spectrum of electronic dance music, Julie's catalogue has come to encompass house, trance, progressive, dubstep, breakbeat, electro and much in between.
Now, five years after she first made the jump with the 'Feeling For Corners' album, Julie is once again crossing the threshold to assume the solo artist role. 
Over 11 tracks, written and recorded over the last 20 months, the British singer has crafted a decent follow-up. 'Eye Of The Storm' has all the expressive introspection, from-the-soul vocals, story-tell lyrics and absorbing metaphor of a singer without contemporary, all approached with her no-stylistic-borders methodology.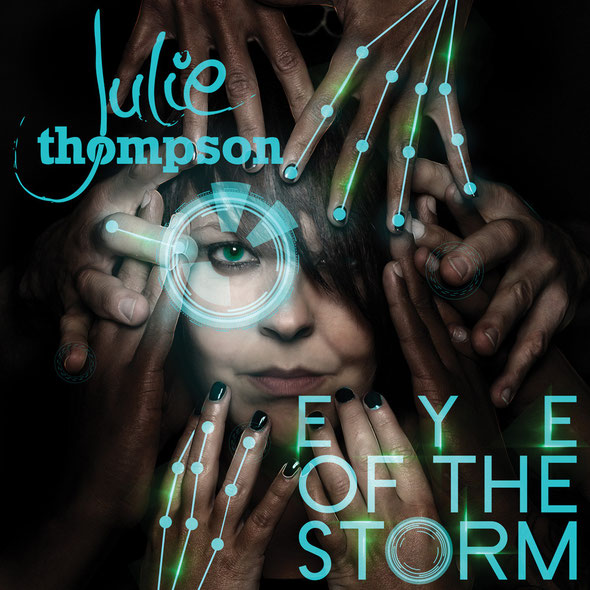 More through nature than design, Julie's album is uplifting, touching and meditative, it is also by turns creative, organic and at times bold. On completing the album, she said: 
"A friend once said to me 'when you hit rock bottom there's only sand beneath your feet" and it was from this place that I began to write the songs that would eventually become 'Eye Of The Storm'. This album represents transition. How light is born from darkness, how love is born from loss and how stillness comes from the most chaotic of places. I hope you enjoy this album!"

The overture of 'New Day', the floor-engagement of Super8 & Tab collab 'Your Secret's Safe' and 'We Are Stars' unchecked uplift collectively summon the 'Eye's pace. Expanding its style, 'Fortune Smiles' conveys atmospherically bleached out synths and speedily paced, running riffs, which are played off against Julie's lyrics. 'My Paradise' meanwhile brings EDM dimensions to the album, while 'Loved' front-ends with bleepy echo-ism, pays off with a leadline and is bound together by her vocal optimism.
With contrast, the album transcends again with 'Dive' and the slo-mo breaks of 'Freeze'. At the midpoint, alongside London-based twosome Pyramid, Julie brings downtempo dubstep, breakbeat and electro aspects to the album.

Deeper, more trance-progressive textures come virtue of 'Natural' with Ad Brown, while the Andy Duguid-produced 'Skin & Bones' induces a cooler edged sound.
© justaweemusicblog.com