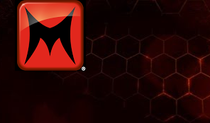 Xbox recently announced that Machinima will launch a new app exclusively on Xbox One, in conjunction with the console's release on November 22. The app takes advantage of Xbox One's exclusive "Snap" feature, giving gamers the ability to do two things at once, on the same screen.
Simply say "Xbox, Snap Machinima" while playing a game and Machinima will launch on the right side of your TV screen.One of the first things "Xbox, Snap Machinima" will do is offer curated videos from Machinima's extensive library, based on the current game you're playing. These videos will provide everything from game walk-throughs, game reviews, help videos and more.
Additionally on offer is an enhanced Snap experience for select Xbox One titles called "Wingman", that will provide richer, custom-created and exclusive videos to complement gameplay and offer everything from in-game help and tutorials to strategy videos. In addition to the Snap experiences, Machinima is also launching an Xbox One SmartGlass experience on November 22, giving users a second-screen companion which allows you to keep a game full-screen on the TV while you receive a sidekick Machinima experience on your smartphone or tablet. Check it in action below.
© justaweemusicblog.com