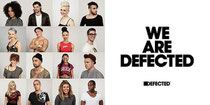 This year sees Defected Records collaborate with award-winning designer, music producer and DJ Trevor Jackson and photographer Nick Griffiths on a new label identity that includes everything from a new logo, website, merchandise and release artwork. Rapidly approaching its 15th anniversary, few labels have consistently operated at such a high level as Defected Records, due in no small part to the drive, determination and A&R talent of its owner and founder Simon Dunmore. We like Mr. D!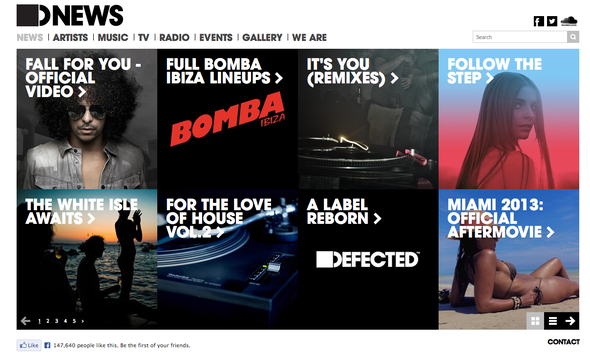 Now, as it prepares to embark on another Ibiza residency at two brand new venues while continuing to work with some of the most acclaimed and respected names in the industry, the time was ripe for the label to be reborn.
"Defected in 2013 is a completely different proposition from the record label we started in 1999," says Dunmore. "We wanted to recognise this by giving our branding a complete overhaul, a new contemporary look that also had to acknowledge our history. 
"Trevor Jackson is an outstanding creative and his understanding of dance culture has enabled him to achieve this and deliver the design requirements of a contemporary label," he continues. "I am ecstatic with the results."
Launched in earnest on May 1 with the unveiling of a brand new website, the new brand identity encompasses everything from a completely new range of merchandise, new artwork sleeves and digital packshots and a new take on the label's iconic logo; delivered by one of the industry's most trusted designers working alongside photographer Nick Griffiths.
Trevor Jackson has been working at the forefront of audio and visual culture for over 25 years, and the London based art director, designer, moving-image maker and producer's work has been exhibited at the ICA, Baltic, Guggenheim, and Barbican as well as on countless, seminal record covers.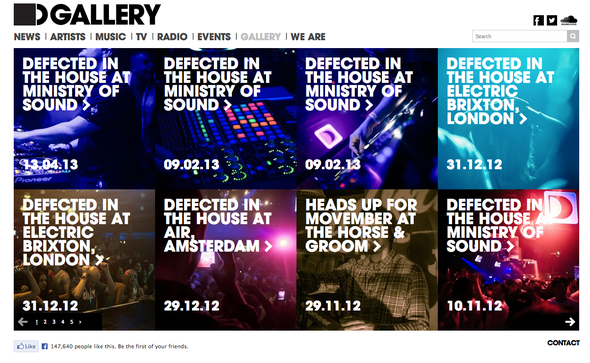 "I've known Simon Dunmore since I first started working in the industry and was flattered to be asked to rebrand an iconic independent British label," says Jackson of working with Defected.
"The influence of house music continues to spread across the globe within the alternative underground as well as the established mainstream. At a time when the roots of its culture are sadly being forgotten, I felt strongly that the label's identity needed to reflect the original ethos of the genre, respect its foundations, and equally be forward thinking."
From a technical standpoint the new website has been designed and developed by U-Dox Creative, a digitally focussed creative agency based in Hoxton, London. U-Dox have been working with culturally relevant brands for over 15 years including adidas, Vans, SkullCandy, RedBull, Nike, Tate Modern, MTV and Reebok to name a few.  Managing Director of U-Dox, Chris George outlines their take on the project;
"U-Dox have a storied history of working with seminal brands so the opportunity to work with Defected Records – a global name in house music – first re-designing, then developing their new website was an exciting proposition.  For the project we built a new content management platform that was developed with the changing business requirements of Defected at the core of our solution. They're great neighbours and we look forward to a continuing relationship and working with them to build on the opportunities that the new platform offers."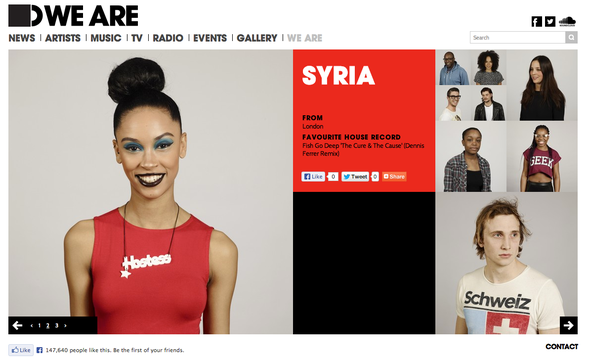 The ethos of the new brand identity is strongly related to community, epitomised by the 'We Are Defected' taglines that are being used to tease the launch of the new look label. Reflecting this rather than solely focus on well-known names and faces, release and events artwork will include especially commissioned photographs of Defected fans, DJs and artists alike.
Check it out here: www.defected.com