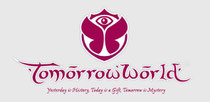 On February 18, Tomorrowland announced plans for a second 2013 edition, TomorrowWorld in the Chattahoochee Hills, USA. Taking place on September 27, 28 and 29, this location, just 30 minutes from the Atlanta International Airport, will be transformed to entertain possibly 150,000 revellers from around the world. After an extensive trawl across the globe with well over 100 sites under evaluation, the Tomorrowland team settled on Chattahoochee Hills (aka Bouckaert Farm), with the site itself owned by fellow Belgian Carl Bouckaert. 
The site includes the same natural amphitheatre found in Belgium for the main stage, as well as rolling hills, natural lakes and every amenity possible. As well as the festival itself, Global Journey and DreamVille will both be in full swing for the first edition to export what has become one of the world's most popular events. Global Journey planes will be flying in from 35 cities including LA, New York, Tokyo, Rio De Janeiro and London to name a few; whilst DreamVille will provide a 5-day camping experience.
DreamVille is a village in itself. DreamVillers are invited one day earlier on the Thursday before the festival officially opens on Friday. Meanwhile, Global Journey packages cover your trip from the moment you take off, right through to your return trip home. Packages also include all local transportation. Pre-registration for TomorrowWorld is open now, with tickets going on sale in three stages, starting at the end of April.